Love in High School
October 18, 2012
Monday

Jack is so excited because it is the first day of high school. He is grieving because the loss of his mother. He sees a girl whose name is Amy. There are walking to the cafeteria. He sees Amy in the cafeteria. He turns to her and introduces himself.
"Hello, my name is Jack. What's your name?"
"Hi! My name is Amy."
"Nice to meet you", said Jack
"Nice to meet you too," answered Amy.

Jack likes Amy because she looks like his mother. Amy is Italian with black hair and brown eyes like his mother.
After lunch, Jack and Amy have math class together. The teacher seats Jack and Amy to sit next to each other. Jack looks at Amy during class. I feel uncomfortable I don't want to sit next to him, Amy thinks. After the math class, he asks for Amy's phone number:
"Amy, may I please have your phone number in case I don't understand some of the math problems?"
"Sure, 200-999-8888"
"I will text you tonight," said Jack
"Okay, I have to go. Talk to you later! Bye," Amy says
"Bye," said Jack

At 8.00 pm, Amy is doing her math homework when she gets a text from Jack. "I didn't understand the math homework. She texts him "I will help you tomorrow at 7.45 am. See you at school."
Tuesday:

At 7.45 am, Amy waits for Jack until 8.00 am. Jack didn't do any homework so he is asking Amy to help him but the class starts at 8.20 am.
"Jack why are you so late? The class is almost starting."
"Sorry, I didn't have enough time to sleep."
"What were you doing last night?"
"I had to do my science homework and my friend came to sleepover at my house"
"Let's do the math homework now because we didn't have enough time "

At 9.00 am Jack is asking Amy to have lunch together in the cafeteria and Amy says "yes" and also Jack prepares to ask Amy about the movie night on Tuesday night. At lunch time, Amy sits with Jack at the lunch table. Jack feels very nervous and excited. He prepares his letter and the ticket for Amy.
"Hi! I have two movie tickets, would you like to come with me on Tuesday night?"
"Oh sorry I can't, maybe next time."

At this time Amy has a boy that she likes. His name is Dan. I will go to the movie night with him. Jack feels very upset because Amy doesn't like him. Jack has a friend whose name is Paul. Paul is a bad student, always skipping his classes. He tells Jack to skip classes and does not do the homework.
Wednesday
Jack comes to the school with a tear in his eyes and he tells Paul about what is going on with him and Amy. Paul sees him come to school with a sad face so he recommends that Jack use drugs because he also uses drugs. Jack decides to use drugs because he sees Amy with Dan at the movie night on Tuesday. Amy is waiting for Jack to go to math class with him but he does not show up. She wonders if Jack feels very upset because of her. Amy knows that Jack and Paul are friend so she decides to talk to Paul.
" Hi! Paul, did you see Jack?"
"No, you should text him"
Amy texts Jack "I am sorry about the movie night that I didn't go with you".
I hope that Jack will text me back but he doesn't text me at all. At night Amy saw Jack sitting in the park so she goes to talk to him about the school and the movie night.
"I am sorry about the movie night that I didn't do with you."
"It's okay. Talk to you later."
"Bye."
I don't want to talk with Amy anymore because I don't want Amy to know that I take cocaine.
Thursday
Amy comes to the school in the morning. She sees Dan in the hallway and she feels that Dan never takes care of her. Instead Jack is always taking care of her and cares about her feelings. Amy feels that Dan doesn't like her at all so she wants to tell Dan about the relationship between her and Jack.
"I have something to tell you Dan."
"What do you want to tell me?"
"I think I don't like you but I like Jack"
"I am sorry if I did anything wrong."
"No, you didn't do anything wrong but I feel I like Jack because he is always taking care of me. I feel like Jack loves me a lot."
Dan doesn't say anything and he walks away with an unhappy face. At night Amy goes to the park because she has good news to tell Jack. She thinks that she will see Jack at the park but Jack doesn't come so she decides to go home.
Friday
Her dad turns on the television and she sees the news that the high school student named Jack has passed away last night because of his overdose of drugs and alcohol. She feels very upset and she never knows that Jack was using drugs because of the Tuesday night when Jack saw everything when Amy and Dan went to the movie night together. Before he died he had written a letter and gave the letter to Paul.
"Amy, Jack wrote a letter and he wanted me to give it to you."
"Thank you."
Amy opens the letter and sees the tears of Jack on the letter. She starts to read the letter.
Dear Amy,
You are always in my heart and always in my life. You always make me smile when you show up. I don't hate you because of what you have done to me but I hate myself because I didn't do well enough for you. You are the one whom I trust and with whom I can share most experiences of life. The most important thing is that I have a loving friend like you becoming a partner. What can be greater than that? You are the one who can understand me, know me, be with me, and help me. Thank you for helping me with everything. I will never forget the beautiful girl like you. I love you Amy! Good bye.
Amy starts to cry when she reads the letter that Jack wrote to her, as she sadly rests her head on the pillow.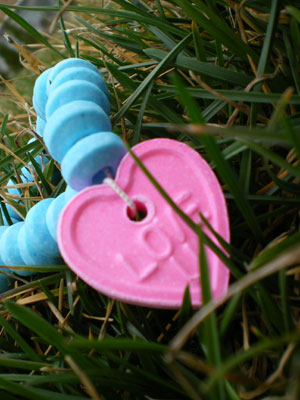 © Jennae P., Kennewick, WA