What A Bump
September 1, 2012
It was a normal school day in Westford High, nothing new really. I was still this invisible girl who fears everything. By everything I mean I don't even dare join any committees, organizations and be a part of any social gatherings. I wish that isn't the situation though. I hope that one day I'll be struck by inspiration and be enlightened by a soul filled with passion.
"I'm really sorry for accidentally bumping you awhile ago!" Tom said. "Oh, it's alright. What were you celebrating for anyway?" I asked. "We just won the inter-school football game!" He answered. Oh my goodness, that sounded so dumb. How could not one know about that game? By the way, the football team in our school is the most prestigious and is ALWAYS the talk of the town. As usual, I was unaware of the different happenings in our school because I just didn't care at all. "Wow, that's great! Congratulations to you guys!" I said. "Thank you! Mind giving me your name? Seems like I haven't seen you here…" He asked. Did I hear that right? Tom, the guy who everyone looks up to, is asking for my name? Never mind, I'm just over thinking. I'm invisible and that will never change. "I'm Emi." I answered. "What a cool name, Emi. You should watch our game next week and we could hang after, if that's okay with you." He smiled. That smile was deadly and how could one not say no to that? Plus, he was a real gentleman. "Sure, I don't really know anything about football though." I told him. "Don't worry, maybe that will change after! And who knows you could be inspired, right?" He said. "Inspired in what sense?" I asked him. "In such a way that you would want to reach out, to experience more things and just live your life," he smiled again. "Wow, you are one deep man but that's true, maybe I will." I answered with a laugh. Gosh, he is such a cutie and dorky at some ways, I like that.
The next week, I prepared for the game and made sure I looked presentable, at the least. I went straight to the school field and waited for it to start. As soon as they started playing, I felt this sensation for me to change and make a name for myself. Call me weird but I think this inspired me because I felt insignificant before and it changed. After the game, I congratulated him for their win and we hung out at the local gelato place. "You look really pretty today and thanks for watching our game. It means a lot." He said. "No worries! Thanks to you too, I'm actually inspired to make a change." I told him. "That just made me smile, I'm very happy for you." He told me. Suddenly, he kissed me and held my hand. "You know, even if it was just our second time to meet, I feel like we've known each other for years. We just have this connection." He looked me in the eyes. I blushed and just stared at him for 5 seconds. "Same goes for me. Because of you, I feel like a changed woman. It's like I want to be someone and you made that happen." I whispered. I kissed him back and I think I might just have the best night of my life.
The next month was student council elections and I was motivated to serve. I tried my best to advertise and felt like I wasn't invisible anymore. I felt like this was my time to be someone, someone who would make a difference in our school.
"Need any help?" Tom asked. "Yes, please. I need to make a speech and it's really stressing me out." I told him. "Don't worry, you are a very brilliant girl and I know you are capable of many things. Just write your goals and you're good to go." He said. "You never fail to make my day, thank you so much. I love you, Tom." I told him. "I love you, too. I'm sure you'll win. Believe."
"AND THE NEW WESTFORD STUDENT COUNCIL PRESIDENT IS…… EMI! CONGRATULATIONS!" When that was announced in the PA, I hurriedly rushed to Tom and hugged him. I thanked him for all his support and how this would not happen without him. This was all because of him. The guy who accidentally bumped me and one day would inspire me to change.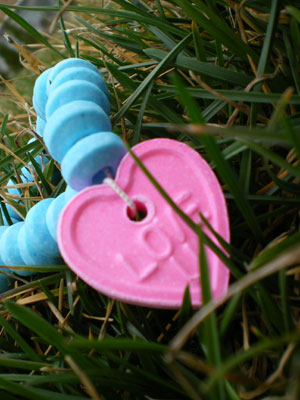 © Jennae P., Kennewick, WA