To Me You Were Perfect
August 21, 2012
I slowly drum out a beat on the table in front of me, dun-dun-dun-dun-dun-dun. We are supposed to be revising for the Physics test but as always I can't take my eyes off you. It must be obvious to everyone in the room. Even clueless little you. Sometimes I don't think you even see me anymore. That I am just a picture on a page and you have erased me. Or a file on the computer screen and you have just clicked delete. Whatever I am though, as far as you're concerned, I no longer exist.
I can feel a smile slowly winding its way onto my face as I think about the old days. When I was me and you were you. Lacey and Tim. Completely inseparable. No one stood a chance at breaking us up. The dream team was what they used to call us. We were like two threads woven into the same cloth. Two bright yellow petals soaking up the sun on the same flower. And now? I don't even know what we are now.
It's like last month you woke up and decided I wasn't pretty enough, or tall enough or my boobs aren't big enough. Those things never seemed to matter to you before. When they asked you "Why her?", you said "Because to me, she is perfect." Well I haven't changed since yesterday, I am still the same. You on the other hand, I don't even recognise you.
I watch as you take a straw out of your pencil case and load a wad of tissue into the end. Like a hunter ready to pounce you arch your head back and with the tiniest amount of force the spit ball flies through the air and lands just centimetres from my right hand. Your friends burst into a gale of laughter around you and you lean lazily back in your chair, like everything is perfect.
I look at you now, with your now black hair spiked up and that stupid stretcher hanging from your ear. It almost looks like your wearing eyeliner, you wouldn't be able to tell unless you been as close to you as I have. I can see it though, the smooth black line under your eye glistening in the light above you. It's a miracle you're here at all really. I don't even remember the last time you showed up to class. So why today? Just so you could spit some slimy ball at me? To be honest, these days it wouldn't surprise me.
I remember when you transferred out of your Drama class into Physics just to be with me. Where did that boy go? The golden haired, blue eyed, boy with the perfect smile was gone. In your place a vague Goth replacement sits. Tell me this, if I was perfect then and I'm not the one who's changed, then who's no longer perfect?
I used to think that when you stepped onto the football oval, you'd be checking for ants, not wanting to end their tiny short lives. I thought that if you were to pluck a flower from a bush to give to me, you'd silently apologise for hurting the plant. Now that I read over that, it sounds stupid but the truth is, I am not the only one who thought that way. To them you are perfect but to me you were perfect.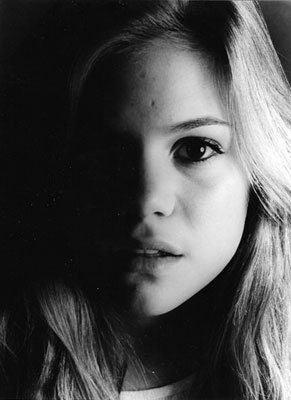 © Michelle M., Plainview, NY