Peaches in New York
August 19, 2012
His hand caressed the velvety orange fruit. The fruit relinquished the branch from which it had grown and fell satisfyingly into Timothy's hand. Timothy rolled the peach deftly between his fingers and gave it a sniff. He exhaled and collapsed to the grass next to Martha.
"Fifteen acres," Timothy said. He pulled a pocketknife from his trousers and slowly sliced the peach in half.
"It sounds nice," Martha answered a beat later. She accepted her peach and laced her hand through Timothy's. "But I love the city. Isn't it fun? All the people, it's so exciting!"
"Fifteen acres for us to do what we please. Our savings would cover it."
"But the taxis and the buildings! And our apartment!" Martha argued.
"There're trees! And a river that flows right by. And a school house bursting with children that have grown up with dirt on their feet and sun in their hearts!"
Martha smiled at the picture Timothy had painted for her. She looked at the peach still waiting patiently in her hand and closed her eyes. She took a bite and juicy, succulent peach filled her senses. The sweetness was so intoxicating it tasted perfumed. She let out a groan of delight and consumed the rest of her peach. She licked the nectar from her fingers and Timothy watched her with shining eyes. Before she could toss the peach pit in the brush, Timothy's hand closed around her fist.
"You know," Timothy whispered, pulling the pit from her clutches. "We could have a peach orchard. Rows and rows of peach trees. We could start with this." He held up the pit.
Martha laughed as Timothy pulled at a lock of her hair. "Okay." He grinned and laughed and pulled her and himself to their feet. An arm around her waist and he swung her around. They whooped and hugged and kissed. They stumbled down the hill towards the city, and the peach tree waited patiently in their wake.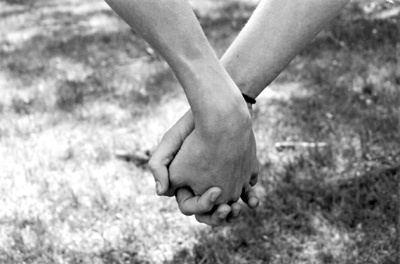 © Alexa T., Pompton Plains, NJ