That Thing We Call " A First Love"
July 24, 2012
Sometimes I want you back. I remember when you held me close and touched my hair. Your skin like delicate roses against mine. I never wanted you to let go. I wanted to be held in your strong embrace, filled with passion and years. I wanted to trace the moles below your right ear for countless Sunday mornings. But that never happened. You got bored with me and found something new. Something brighter and more beautiful in your eyes.

I thought we would be together forever. I thought you were my soulmate.

And now I can't let you go. Nothing makes sense to me.

Some days are better than others. Some days I cannot breathe. I cannot live with myself. I cannot live with the fear. I know deep down that you are poison. You are venom within my veins, suffocating me slowly and painfully. They say that with each passing day it gets better, but for me it gets worse.

Worse because the fear builds and builds. Corrupting my thoughts with corrosive images of the past. The intense feeling between us seems unreal. And I fear, I've lost something truly special, the thing you only find once in your life.

Love.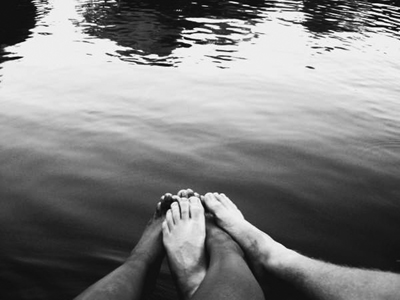 © Michelle W., Ada, MI