Dear My Love
June 7, 2012
Dear Logan,

I decided to write you back. I know, I know. I was supposed to write you back, like, three and a half months ago. Let's just say I was waiting for a certain urge to let me express everything to you. I guess it's kind of late, though. You won't be able to read this, unless heaven had a postal service. Maybe one day, I'll be able to tell you all of this face to face. So here it goes, my love.

The first time I met you, it was like one of those cheesy romance movies where fireworks came blasting out of nowhere and everything was in slow motion. Even though you were just asking for a sharpened pencil, it felt like you were asking me something more. I immediately fell head over heels for your sensitive blue eyes that told me a glorious story every time you looked at me. Your breathtaking smile was always sort of a half smile and it was followed by a soothing laugh that sent tingles up my back every time I heard it. I'm happy to say that I've heard your laugh so many unforgettable times due to my humor. Can I tell you that when you swish your perfect brown hair, my hands and knees go numb and I recap that very moment a billion times in my head. Basically, you were the heroic sun that broke through the relentlessly cloudy day. Logan, you were a hottie and a keeper. You were my world.

You're gone now and it haunts me on a daily basis. Knowing that I won't see your gleaming face when I arrive at school everyday is a pain that cannot be described. You can't wrap your brawny arms around me and whisper sweet promises into my neck while I cry about the endless fight between my parents. Oh, by the way, last night they were at it again and I couldn't help but to strangle the poor pillow that was in my reach. Anyways, back to you and how every single second of my life still revolves around you even when you're gone. When I walk home, I past the tree in the park that we laid under that night and how we waited until the stars finally went to sleep so we could leave. The whole night was like taking a passage out of A Midnight Summer's Dream and making it reality. But that's what you were aiming for all along. Making our love be as sweet as a Shakespeare novel.

Darling, when you left, it was like you left a third of you behind. Remember that day when I came down with the chicken pox and couldn't even get out of bed? You skipped school, came to my house, and sat on my bed the entire day until my parents kicked you out. Even then, you came back through my window and sang me to sleep. The next day, I felt reborn and it was all thanks to you, babe. It was that day when I finally realized that you really did care for me. Also during that day, you started getting itchy red bumps on your arms. Sorry about that.

Your little brother, Cameron, still peeks into your room and wishes you a goodnight. I think it was last week, on Thursday, when he actually came a talked to me for the first time after your leave. He was saying something about you still coming into his room every night and telling him that he was a good kid even though the other kids at his school didn't think so. I will admit that I got a little teary-eyed but Cameron comforted me.

Logan, I miss you. I miss saying that I love you. I miss telling you to text me or to come get me from work. I especially miss singing with you as loud as we could till we blew out our eardrums while we cruised down the endless freeway. Geez, why was it you that had to go? Do you know how messed up I've been since you left three and a half months ago? I cry every night just like your mother does. Believe me when I say that your mother hasn't had a tearless night since your death. The whole town calls you a hero because you saved that little girl's life. She would have been dead if it wasn't for you. That little girl's parents come to visit me. They tell me how wonderful you were for saving their daughter. But, my love, I knew you were wonderful from the start. I can never EVER forget you even if I tried. No worries, I won't try. Well, I've said all I wanted to say. So, this is it. I love you, Logan. Please, don't ever forget that because I won't.






With much love,






The Proud Girlfriend of a True Hero


PS. Do me a favor and keep visiting Cameron. He really gets a kick out of it and I love seeing him light up when he tells me about it.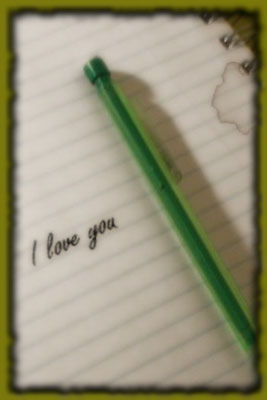 © Rebecca B., Marietta, GA