Friend Request
May 23, 2012
Don't you hate it when your heart gets shattered into a googolplex of pieces? When the person you trusted above all others destroys everything that you thought you had. When you feel like there's nothing left in your heart but a faint trickle of blood and the memory of beating.

And somewhat after this heartbreak, you feel numb. There isn't any feeling in your flesh. You pinch yourself occasionally to make sure you aren't dead. Your brain cease to process thoughts completely. You get muddled feelings that are often irrational.

A faint knocking pricks at your subconsciousness. It wants you to let out all of the anger; all of the frustration; all of the sadness; all of the fears. You refuse and shove those feelings back into the desecrated and wounded place that they surfaced from.

After days of feeling nothing, of hiding from the pain that threatens to break you, you open up. You let some of those feelings trickle out of your decrepit heart like blood from a torn stitch. You tell someone how you feel. They listen intently, absorbing your words and your pain. You let it all out; the tears and sobs that rack your shoulders, and the searing depression flaming metallically on the tip of your tongue. They comfort and condole you. 

Little do you know, the most detrimental blow to your soul is about to take place

Your best friend stands up and walks away from you. You watch as she leaves, her shoulders set in a confident fashion. She makes her way to that killer of hearts that you once loved, and wraps one of her languid arms around his waist. He leans down and kisses her. Your world has officially been crushed into dust, and all of your feelings stop.

Eventually you wake from your reverie, and feel something. The stab mark in your back will heal, but the black, puckered scar will always remindyou of the betrayal that took place. 

You might find a candle in this darkness. A friend that won't hurt you. A friend that I love to talk to. Someone I would give anything to be friends with. If we were friends, that would be enough. I wouldn't mind if we didn't date. That was be difficult, as he lives like a bazillion miles away. I just want to be able to talk to him. For him to be there for me when I'm down. I know I only met him a few days ago, but he's been so nice to me. He's not like other people who want something in trade for niceness. He's just nice in general. He's a friend that won't hurt you. A friend that remains behind blue eyes.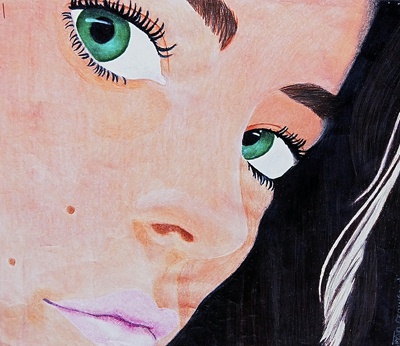 © Keenan C., Kannapolis, NC