The Girl in My Dreams
April 13, 2012
My ideal spouse would be named Julia and she would be twenty-five years old. Her birthday would be June 4, 1997. The same year as I. She would play in a band, not a metal core band, or screamo band, but in a kind of pop-rock band like the Cars in the 1970's and 80's. She would play bass guitar in that band. Ever since I was young, this girl had graced my dreams. I thought it was strange at first, thinking that I needed to stop eating before bed; but as time went on I began to think that these dreams were trying to tell me something. If only I knew that forever ago. I am now twenty-five years old and still single, like much of my high school years, single and lonely. I would not have dreamed of what took place the night I met her in person, it was the most memorable night ever. Her looks would rob me of my breath as I lay my eyes upon her for the first time.

Standing there, five feet and 7 inches tall, she plays a pink four stringed bass guitar. Her short blonde hair going every which way as she bobs her head to the music. Her large ocean blue eyes would gaze out upon me unknowingly, my knees turn to rubber. Her golden skin upon her face would resonate vividly against the stage lights, freckles that go across the bridge of her nose, offers a two toned color. Her smile would send my head spinning and my heart skipping, maroon lips echo the lyrics. Her voice soars from her mouth as she sings. At that moment I thought I could hear an angel singing, but I realize it was her. Her hands would be narrow and her fingers unnaturally long like mine, disproportionate to her short arms. She wears a pink tank top, and black shorts, bearing her golden legs, smooth and sleek. Her feet would be narrow and her toes long, again disproportionate to her short legs. Her shoes were like mine, vintage 1969 Vans originals. The top was a jet black and the soles were ghostly white. The laces were also a ghost white, in whom she didn't tie them, just tucked them in her shoe, like I do. The instant we meet, will be fireworks in the night and plenty of them.

I attend a show at a club on a Saturday night. It is a clear night; a seldom cloud lingers, absorbing the moonlight. As her band plays, my eyes fix upon her as if nothing else matters in the world. My heart flutters when I hear her soft, angelic voice in the microphone. My brains turn to mush with every note, plucked ever so perfectly on the strings of that pink bass. Before I know it, they are through playing. Sadness starts to arise in me for I have not met her and she is walking away, I must make my move. Racing through the crowd, I force myself to the front. I approach her from behind as she is stuffing away her bass into a black leather hard case. The interior is hot pink and soft. I utter a hello, accidently startling her. She blushes as do I. The rest of the band pester her to go to a party with them, she tells them no, that she has 'other' plans. My heart skips a beat. She takes me on a ride in a 2012 Cadillac limo, jet black, and neon magenta lights inside. She crams the bulky instrument case in the trunk and tells the driver an address; I was too busy gazing at her to hear it. We drive through the night, becoming one with it, talking about music and comedy, both of our favorite subjects of discussion. We pull up in front of a beach house, large enough for two. She then tells me that she lives alone, and that she wanted to date me. I about fainted.

After a mere month of dating her and living with her, we form a band together, becoming highly successful. We land a record deal in six months after starting the band. I am living my dream with my dream girl. Six more months pass by, and we are stepping out of the same limo as the one on the night we met. We were to perform for the Superbowl. It is then, before we start out usual set, that she purposes matrimony to me in front of millions of our fans. A chorus of 'awes' from the crowd let me know that I am not dreaming. We get married the following week, in a private wedding. We got a large house, its design was Spanish inspired. Silk white walls blessed the interior and exterior of the house. A bright red roof sits solidly upon the house, as if making a statement to the world which said; "hey world, I am here and always will be". As we step inside, a staircase lay one hundred feet before us. Marble flooring produce a reflection of the ceiling above us, an elegant chandelier hangs from it. The house is already furnished, with marvelous furniture fit for a king. The living room has a 36 inch HD television and a maple coffee table that sits in front of the velvet red couch. Upstairs is the master bedroom, a large canopy bed lie in wait for us. The mattress is soft as a cloud and the pillow is cold and relaxing. This is the perfect home for my perfect girl.

Looks aren't everything in my perspective. Yeah there are limits to this, but I am not too picky. Her traits are similar like mine, this doesn't surprise me, and she is in fact my soul mate. She is nice to me and the people around her, much like me. She shows me passion and compassion; I can sense it burning in her angelic soul. She appreciates the 'old' kind of music, 1970's disco and rock up to 1980's pop and thrash metal. She adores bands like Metallica and Anthrax; I have met no other like her that enjoys the music I listen to. She shows me respect; she knows when I want to talk about issues and when I just need some time to myself. She respects my religion, my rage against racism and discrimination. She and I share the same hippie like belief of peace and love for our fellow human beings. She always tells the stuck up, war mongers that you can't hug a person with nuclear arms. That is the truth darling, straight and to the point. She doesn't question my actions; she knows I can be quite an oddball sometimes. She can be strange as well. Her sense of humor matches mine, only we can understand each other's jokes and puns. She is the love of my life, the one I will grow old with and the one that will never leave me. For she is after all, my one and only soul mate; a match made in heaven, I just had to go find her.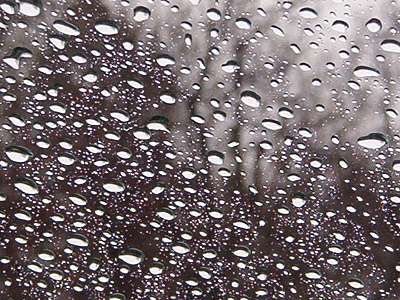 © Terrin C., Humboldt, IA