riverside
March 16, 2012
There was really nothing that I could do to make her feel well again after she felt the pain. The pain was that her dearly beloved parents died twice. I know that you are wondering what that has to do with me well; it has a lot to do with me. First of all she is my best friend and the same pain that she is experiencing I have already been through.

She sat beside the river where we met almost every day after school for the last 6 years since we were in middle school. She sat there and looked deeply into the river trying to find a cure for the running tears that constantly dropped from her face. I wanted to turn to her and tell her some words of comfort, but at that moment she collapsed beside my seat. I called her name as if I needed a response before I went into panic mode, but there was no answer. So I picked up my phone and dialed 911 and told them that I had a friend that wasn't responding to anything I say or do.

I sat thinking if I have lost her as she lost her parents; I thought what if I don't get the chance to tell her that she is the one for me. I had this secret since middle school the first day that I saw her at the river. She was playing with pebbles; I felt a jolt in my heart as I sat down beside her not knowing what I was in for at that very moment.


Then I started to think of the times that we shared down by the river playing different games as the cars passed by honking there hors. I remember on day, my dad stopped down by the river and thought I was talking to myself but all the time it was her. I sat there on the curb by the river waiting for the ambulance to come. When they finally arrived they asked me where the victim was, I told them that she was over there by the riverside lying like a silent dove. They walked over to the riverside skimming the ground in disbelief. When they arrived back to the spot where I was they told me that there was no body there. They took down my name and number and told me that I should go home and get some rest. I sat on the side of the curb as the ambulance pulled off into the evening sunset leaving me speechless. I sat there thinking if there wasn't a body then. Who did I spend all of those times with? Then a figure appeared in the mist of my mind and it seemed mystical, then I knew she was an angel sent for me after my parents died. We still play down by the riverside all to ourselves.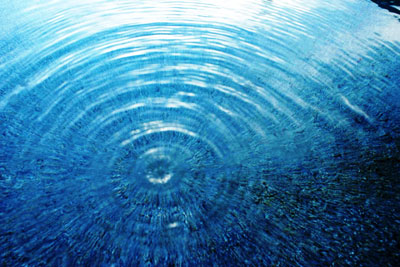 © Sadra L., Buckeye, AZ