Rainfall
February 5, 2012
"Hey...are you awake?" I whispered to him.

"Yeah...why?" He asked, rubbing at his eye with his pointer finger.

"'Cause it's raining outside and I want to go out in the rain...but...I don't want to go alone.."

"Why didn't you ask one of the others?" He glances at the clock. 3:03 AM.

"Because they're all asleep and I would feel bad if I woke them up.." I explained.

"But I don't want to get up...I'm too lazy..." He whines.

"Oh...come on..." I say, grabbing his wrist and struggling to pull him to his feet. "It'll be...fun..."

"Fine." He says and stands up.

We walk to the front door and slip silently into the cold outside air.

I shiver.

"Come on. Come in the rain with me." I say excitedly and walk into the pouring rain, him following close behind.

We stand in the street and I look up to the sky.

"Hey," He says, "There's a gazebo over there."

"Ooh...let's go!" I grab his hand and pull him down the street and across the lawn of soaking wet grass, into the white wire gazebo.

We stand there in the middle of the gazebo, wires of white metal swirling up in intricate patterns, meeting in a point above our heads and white roses intertwining with the metal, trailing up the sides of the gazebo.

He clears his throat.

"Huh..?" I mutter.

"You're still holding my hand..." He says and looks down at our interlaced fingers.

"Oh..." I say, embarrassed. "Sorry..."

My face flushes and I slowly pull my hand out of his.

"No...it's okay. Actually, I liked the feeling of your hand in mine..." He admits and slips his hand into mine.

I bite my lip and look down at our hands.

He slips his finger beneath my chin and lifts my head so that I'm looking him in the eye.

He takes our intwined hands and places my hand on the back of his neck, and does the same with my other hand.

He then takes his newly-freed hand places his palm on my stomach and slides his hand from my stomach around to my lower back.

He pulls me close and presses his lips against mine. The hand beneath my chin shifts position and traces my jawline with its thumb.

Feeling the cold rain hit my skin, I tighten my hold around him and deepen the kiss.

He finally breaks the kiss and wraps his arms around me, as if he's protecting me from the freezing cold water falling from the sky.

"I love you." He whispers.

"I love you, too." I whisper back.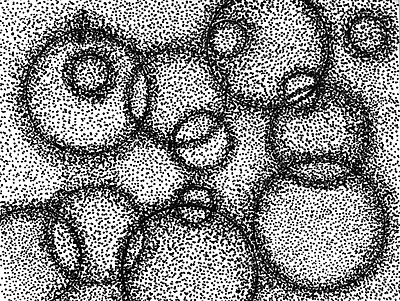 © Nasiha M., Huntsville, AL