Mr. TwoFace
January 28, 2012
Do you recognize me? Do you truly recognize me?
Well I remember you.
You were arrogant, stuck up as can be. In a way you were the opposite, humble and forgiving. The second I saw you I knew you were something different.
You leaned against our school, hands clutching your weapon. Your mouth was taciturn, mute. I couldn't help but question you. You wore bright blue Vans with a matching flannel shirt. That may not sound odd but you were playing music. Beautiful music that made me curious.
Your guitar was crimson. It was made of wood the way you liked it. You strummed it perfectly almost as if you were the instrument.
Do you remember me?
I was the girl who watched you and craved your talent. I stood and wondered what you were about. I wanted to explore your head just for a moment.
Once you noticed my stare you would promptly straighten your back and turn your head as if you hadn't noticed. You were too good to admit your interest.
I wanted to be part of you. I wanted you to want me just as much as I wanted you.
You were quite the ladies' man. Girls drooled over you as you impressed them with ease.
You pretended as if you didn't know me. As if I didn't know you.
I knew your secrets yet you never stopped to say hello one more time. Too good for me I suppose.
It's these days I regret taking the bigger step to you. I imagine it often as a daydream.
"Hello," I say in an innocent tone. You look bewildered as I take your hand in mine. You ask why I'm doing this. Why am I here? "You should know," I say in a mocking tone. You smirk those peach lips and nod that large head of yours. That's right you weren't perfect either.
You want me to forgive you. Forgive you for ignoring me for so long.
But then the daydream stops and I snap back into action and you fade as suddenly as you appeared.
But here now we stand again. You in your worn jeans in the corner of the packed room under the sign that reads "Class of 2000". You're smirking that smirk that drives me insane.
I don't bother approaching you. You're already busy with the other "friends" you conjured up. I don't care.
But the one thing I stop myself from doing is telling you "Hello".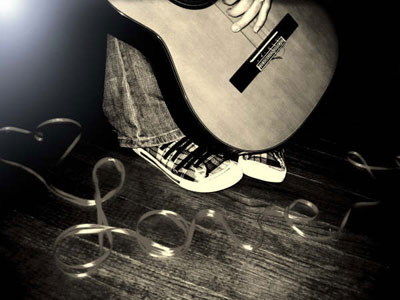 © Leah C., Grand Island, NE