Dying Fate Prologue
January 18, 2012
He was gone. He left me all alone, to drown in my darkness and sorrow. I can still feel him breathing. I can still hear him whisper to me, with is sweet, soft, melodious voice.

"I'll always be with you, my love." The breathtaking promise he made to me. But he broke it. He can't love me anymore. He never should've loved me. He wasn't here, and he would never be here again. He was lost in the shadows of time, but still lingering in my memory and heart. He was dead. He died. No. He was killed. Because of me. Keith was dead, and it was all my fault.

It should've been me. It was my battle to fight, not his. But he fought for me. Died for me. It was all because of that da** curse. What f***ing idiot would be stupid enough to steal from an ancient burial ground? I was born with this curse and Keith restored me. Saved me.

But he might as well have killed me. When he died, he took my soul, the soul I never had, with him. He left me a blank, empty shell. God, I hate what I am. A freaking creature of the night. A slave of the moon. A bloodsucker. Vampire.

But it was more than that. Keith dies because of me. I ruined his life. Destroyed his beautiful youth. I killed his existence. I, Arianna Madison, was a murderer.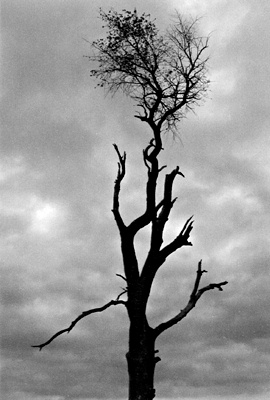 © Cassie H., Carmi, IL