Dreary Rain
January 19, 2012
I looked at the rain as it poured down all around the nursing home I would inevitably be stuck in for the rest of my life.

"I don't need to be in a home," I said out loud to nobody but myself

A nurse walked past my room and asked if I was okay. I told her I was and she moved on. I rolled my eyes. Most of the people at Shady Side couldn't eat, poop, or shower. Me? Well, honestly, I could do all of the above just fine. I was fine. I had a hip replacement two years ago and my husband died six months after that. That's when all of this talk of getting me out of my house started. I don't know, maybe I couldn't have taken care of myself, but I'd like to think I could have. I was never the typical homemaker (my books often took first priority) but I had raised three kids, and a husband, and I sure as hell thought that I could look after myself for the last miserable years of my life.

But no, they wouldn't have it. I was too weak to fight, and far too tired to put up an argument with them. If anything I'm reasonable. Al three of my daughters were married, with two kids; it was me against twelve. One of my grandbabies was married, so I guess it was really thirteen against only me.
I sighed as I watched the rain pour down. There used to be a time when the rain would inspire me, I would do all my best work with rain rushing down. It would make me think of terribly amazing romance novels. I suppose the rain was where my own romance novel was set so long ago… so, so long ago.

Suddenly I was back at the drug store's soda counter; bar stoles and a granite counter top, soda and ice cream. The air was hot and sticky and damp. It was late in August and it was 1940. Kids were getting ready to go back to school, and I was getting ready to rake leaves, pick radishes, and knit gloves for soldiers—not that at the time I could imagine using the gloves considering the heat of that day.
"Is this seat taken?" he had asked me.

I told him no, and he sat down. A low echo of thunder bounced through the skies as I sipped at a glass of iced tea. There was no sugar, of course. It was war, and war meant rations, and rations meant no sugar in iced tea.

The man next to me ordered a cup of coffee. It was awfully warm outside and late in the day to be drinking coffee but I kept my mouth shut.

"I don't like black coffee."

I looked up from my tea. I couldn't tell whether he was talking to me, to the clerk, or to nobody in particular.

"I don't like unsweetened tea," I responded.

I was surprised anything had come out of my mouth. It was unusual for me to say much of anything. I was quiet—always—and I wasn't sure what had come over me.

The man smiled, "It's the war though. We all have to be agreeable, right?"

"Of course," I said, being patriotic, just as everybody always was those days.

"I'm John," he said extending his hand to mine.

He gave me a sincere smile and I returned the shake, and his gaze. He was charming, if anything. He was handsome too. Though, not the kind of handsome one would see on the movie screens, more the kind of handsome that a person realizes while looking someone dead in the face. At first glance he didn't appear to have any appealing characteristics. However, after staring for a while I noticed the flickers of gold in his brown eyes, and the way the tips of his hair ended in petite brown curls.

"I'm Margaret," I said with a smile.

"Like the princess?" he asked.

I laughed, "Yes, I suppose like the princess."

"May I be frank with you?" he asked coolly.

"Of course."

"You're prettier than Princess Margaret Rose will ever be."

I pushed my short blond hair behind my ear and smiled shyly. John asked me where I lived and I told him. We talked about our lives, and the war... It was hard to avoid talking about the war in any conversation during those days.

He told me that he wanted to go to university somewhere, but was pretty sure he would enlist—it was what had to be done. I told him that I was going to stay at home with mom to help raise the younger kids while daddy and Christopher were off in Europe—they had already been shipped away. Daddy was in the Air Force; Christopher too.

We talked for hours (but what felt like minutes) in that musty drug store. When we walked outside it was still pouring from the heavens. He offered me a ride home in his Chevy, and I agreed. For the first time in a long time I was happy, I was soaked, but I was happy nonetheless. The dreary rain I would usually complain about marked a new beginning; John was a new beginning.

I saw him the next day, the next day, and the day after that. John never brought up university, or the war, he just focused on us, as did I. As the leaves changed from their grass green, to musty brown, I found myself falling hopelessly and endlessly in love with him. Then the first cold evening of October—the kind of cold that I knew would surely cry frost on my garden overnight—John told me the inevitable; he had been drafted. The draft had gotten in between us, just like many couples, I'm sure, and in order to put one last stand against the war we went to our pastor and exchanged vowels. He would be going to Europe as my husband, and I would be writing to him in my parents' house as his wife.

I started writing books while he was away. While my heart was dying, my mind was working, and I finally found my calling—something to be passionate about. My letters to him, and his letters to me, inspired me to write down anything and everything. I went through notebook after notebook after notebook doodling down any idea that ever popped into my head. It passed the time. The days were spent cooking and cleaning and canning and baking, but the sleepless nights were spent writing books in the attic; good books, too, if I do say so myself. The rain inspired me the most. Every time I would hear the pounding on the shingles of our roof I would just lean back and smile, knowing that somewhere in the world there was a real chance John was listening to rain just like me; and that always encouraged me to push on.

He came home eventually. I suppose I was one of the lucky ones—one of the women who actually got to see her husband again. My mother, after all, never got to see father again. I suppose you could say John and I lived happily ever after, if anyone really ever lives happily ever after. We had a couple kids, made some memories, and fought with one another a handful of times; I guess that's what the experts would call a good marriage. And it was a good marriage; a great marriage actually. Such a great marriage that I missed him every day with every breath I took.

I leaned back in my wheelchair and looked at the rain. It was pouring down around me and no matter how hard I tried I couldn't think, not like I used to. When I closed my eyes, even while it was raining, I could hardly see John anymore, nor could I feel him. He was just a vague memory, the man I loved for fifty some years... gone. In all truth I was gone too. My heart, my writing, my thoughts all left with him, long ago. Now I was just an old lady with some stories from the past. Nothing set me apart from the other grey haired widow a thin wall away from me who too had stories from World War II, and of falling in love. I was just the cliché old lady waiting in a nursing home to die; nothing more.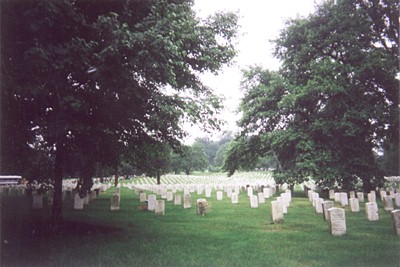 © Sarah B., Vernon, TX