Uninhibited
January 10, 2012
The lights he can't see sparkle and shine as they sway together on the dance floor, he being guided by the feel of her arms on his shoulders and her aroma of peaches and vanilla. She presses her forehead and though she knows his unfocused eyes can't see her, it matters not. The feeling in the air remains the same.

The light breezy weather doesn't affect her in the least, and she is comfortable in her bikini top, the loose wrap around her waist, and flip flops. The soft fabric of his shirt presses against her bare abdomen but she doesn't mind.

The soft music playing in the background, the sparkling lights, the ocean spray of the Atlantic, or the far away explosions of Fourth of July fireworks—whatever it is, all the pressures and tension of daily life dissipate between the two dancers.

They dance carelessly for the rest of the night, never knowing of their coming fate.

Two years from know, she'll break his heart on this very same beach, saying "things just weren't meant to work".

Three years from now, she'll show up on his doorstep in the middle of the night, terrified and unsure after a horrible accident takes away half her family. He'll comfort her and care for her, then ask if they can just stay friends.

Four years from now, a thunderstorm will beat down on their homes and she will be called to his place in the early hours of the morning. She'll nurse him into the daylight and eventually two souls will become one.

Six years from now, a frightened young man with cloudy eyes, accompanied by his girlfriend's sister, will enter a ring shop, preparing for a future together.

Seven years from now, a clinical trial will be announced to the medical community, and his name will show up on the list of candidates.

Seven years and two months from now, an exhausted surgeon will enter a waiting room, bearing news that there were complications in the surgery.

Seven years and three months from now, she'll sit at his bedside and beg for him to awaken and meet their child.

Seven years, three months, two weeks and four days from now they'll pull the plug and he'll lose the chance to ever meet his daughter.

Eight years, three months, two weeks, and four days from now, she'll visit the sight of his grave and begin a tradition that remains unbroken for years.

But now, here, they aren't aware of that. They continue their carefree dance, uninhibited by the pressures of adulthood.

They sway back in forth, aware of nothing except the deep-seated, life-long connection between them.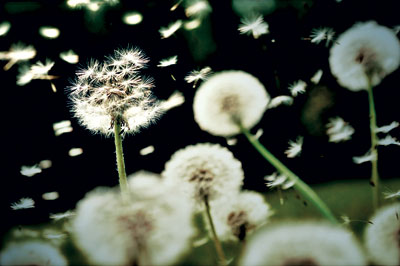 © Haley L., Anchorage, AK