And Finally I Understood
November 7, 2011
I never quite understood why my grandfather and father both hated them so much, until that day!
For as long as I can remember, my grandfather always told me, "Don't have anything to do with the Patel's son, they're horrible people!" I would ask why and he would say something like "Stupid child! Asks too many questions and always wants to know everything! Get back to your room!" This whole scenario played out pretty often and by the time I was six or seven, I had decided that I was not only going to get to the bottom of this but also sort this silly feud out. So, I made a start by making friends with Mr. Patel's youngest daughter, Nina. She was in my school. Nina was the shy type who followed her father to the last word.
In the beginning, it was horrible between us. If I tried talking to her she'd just walk away or not respond since this was what her father had strictly told her to do. I slowly managed to convince her that I was not an ogre and we became friends. We used to meet every evening at 4.30 sharp at a meadow near school. So by the time we were ten, we were inseparable best friends. We still met daily at the meadow and spoke till 7.30 which was when we had to leave. At eleven, school got stricter, our parents got stricter. But we still managed to meet every day for at least an hour. At twelve, I had my first crush – Sanya. She was the class topper – quiet, petite, shy and reserved. Whenever I met Nina, I only spoke about her and Nina hated it.
At thirteen, Nina had her first crush – Nihal. He was captain of our school football team, a total jock. Every evening, we sat and discussed our crushes. We discussed every little aspect of them and why however hard we tried, they never liked us back.
By fourteen, Nina and I stopped talking. Everyone thought we were dating and I was afraid that she really did like me.
By fifteen, I had no time for anything other than studies. Though Nina and I had sorted out our misunderstanding, we had no time to meet and only spoke for a few minutes when we passed each other in the hallway in between classes.
By sixteen, I was in my final year of school and didn't even have time to think of anything other than my academics.
Seventeen, a very crucial year for me. It was the year I realized how much I loved Nina. Every single person who I spoke to in college, I compared with Nina. I couldn't make any friends because no one matched up to Nina in my eyes. I made up my mind; I was going to contact her whatever the cost! I was going to tell her how much I loved her. So one day, I walked up to her house. I saw that no one was home and tried collecting as much information as possible about Nina's whereabouts. She was studying in St. Xaviers College in the Mechanical engineering department. So, I went to her college ready to proclaim my love for her. I was lucky, as I happened to see her outside college as she was walking home. I walked up to her and said "Nina, there's something I need to tell you." She said, "Go on. Oh, and there's something I need to tell you as well." "You go first", I said, feeling nervous all of of sudden for some unforeseen reason. "Okay", she said, "I love you! I've loved you forever but I never realized it till now. I searched for you once I realised but I never found you! Well anyway, I love you! Okay now your turn!"
I was speechless, stunned and totally taken aback! This was completely unexpected! "Okay", I said, "I guess you just said everything I was about to say". She fell into my arms, sobbing. I was overjoyed. I never imagined that a girl like Nina would love me.
I picked her up daily after college and spent the evening with her every day. We dated for around a year or so until one day, when we were sitting at Coffee Day, she said "Abhi! I'm turning 21 next month! I still really like you! Let's get married!" "Married?", I asked. "Yes!", she said. "But Nina, what would our families say?" I asked. "We'll convince them, Abhi! Come on Abhi! Don't you love me?", she asked. "Well, yes! Of course I do!" I said. "Then won't you marry me?" she asked. "Okay fine, then I'm proposing to you." "Will you marry me, Abhishek Seth?", she asked, kneeling on the ground. "Yes!", I said hugging her.
That night, when I went home, I sat down to have a chat with my father. I told him I loved Nina and wanted to marry her. And that's when I heard a story so painful that I don't even want to think about it. It was the story between the Patels and our family. The feud. Now came the question. Who should I betray? My family or Nina? My blood or the one I loved?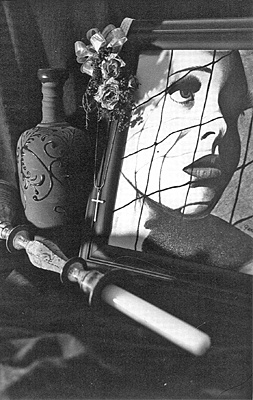 © Jena S., Cameron, WI