Lock-et
January 2, 2012
She was the sun and the moon to me. She held me up, my day and night. She lit my life up, like the star she was. I loved her. I loved everything about her. Her beautiful emerald eyes that always showed some deep secrets that I hoped she'd show to me in time. Her soft lips, parted, when she was laughing and talking, they moved and I was moved with them. Her long raven dark hair, I would twist the smooth ends in my hands, and a light aroma of peach blossoms would float up to my nose. I loved her heart most of all, how she could cradle me in it, and I would hold onto it, for everything I could.

I loved her flaws too. I loved the long scar on her left calf, from a long ago biking accident, nearly forgotten but always there, the way the skin never grew back the way it should, much like mine now. I loved the way that when she laughed really hard, she would snort. That sound was one I longed for, her happiness made me happy. The jealousy she held if I talked to another girl, the way I belonged to her and only her. I was hers, but she never really was mine. I loved her so deeply, so much so that I was driven naïve by it.
**
I was walking down the hallway towards her locker. I was not supposed to be there that day. But my family's vacation had been cancelled. So I thought I'd surprise her, I had bought her a necklace, a locket with a photo of us in it. Cheesy, I know, but that was the way our relationship always was. We were traditional in our affection.

I practically skipped down the hallway, being held up by such a high of soon seeing her. My eyes glanced to and fro, searching for her. I drew nearer to her locker, and there she was. There she was, making out with another guy. I stood there staring for what seemed like an eternity. She probably felt my eyes bearing into her, and turned slowly around, a contented smile I had loved so much once, slowly turning into one of shame, then sadness as the nature of the situation hit her. Our eyes locked, and I was held there for a few minutes, fighting the tears off. The locket slipped out of my now sweaty palm, and shattered against the floor, crashing into sad little pieces on the ground. Our eyes lost contact, and I turned to leave.

She shouted for me, started chasing me. I began to run, the world became a blur. My line had broken, and I had lost my anchor. I was doing infinite somersaults through time, not sure if I'd ever be able to stand on my own two feet again. She grabbed my arm, tried to give some sort of deaf attempt to apologize. I so wanted to believe what she was saying, that she would never do it again.
**
My mind flashed through our relationship, even in the most intensely passionate moments of our love, she would look at other guys. She would flirt, and giggle, the way she had when we had just met. I had pushed it off, because I knew the other guys were jealous of me, my being with her. I guess I kind of knew this was coming, I had known all along. But I had denied it, deemed it impossible. We loved each other, right? She would never do this to me. This was just the climatic event of a long up-hill battle that had been taking place for the entirety of our time together.
**
I shook my arm out of her hand, gazed at her for a moment. My eyes were filling up with tears, and I was fighting to keep them in. I took her hand in mine. Told her in a soft voice, how I loved her, but how this was just too far. How I had trusted her. She whimpered softly. My heart felt like it was being torn out, saying this. She pleaded, made meaningless promises. I shushed her, took her face in my hands, kissed her on the forehead, and told her again that I loved her but that it was time to say good-bye. Our eyes met again, but I pushed them away. I turned around and ran out of there. Hoping that I'd never look back, but doing so anyway.
**

I miss her still. So long after she betrayed me, I still feel for her, want her with such a heart wrenching desire. I still haven't stopped loving her. I don't think I ever will. And I can still see her in my minds' eye laughing so hard her chest seems like it's going to explode. And I want to transport back in to time to be with her there. But now that memory is just a tattered picture in a worn frame, hung crookedly and collecting dust. Why can't I let go?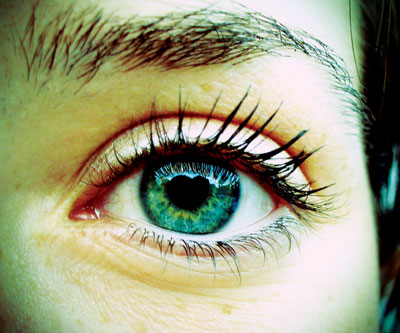 © Michelle K., Vancouver, WA