Another Day
October 25, 2011
Walking down the dark road I look around, not exactly sure what I'm looking for. Its late. I shouldn't of come. That is all I can think. The outlines of the dark trees swaying. The creepy noises coming from the forest to my right. I came for him. But where is he. This better not be some sort of sic joke. 'Cause I'm not laughing. If only he knew the effect he had on me. The sea green eyes, the soft voice. He had me after one glance. I'm here for him. One look at me and he said he knew I was all he wanted. Was I really, or was that just so that he would always have someone to come back to. He said there would be a sign. What kind of sign. Why didn't I demand he give me more detail. Why did I let this happen to me. It was those eyes. They get me every time. If he really wanted to see me why didn't he just come and get me. He should be the one coming to me right. Not the other way around.
There he is. I see him now. His eyes are full of worry, of regret and sadness. What could be happening. What is so secretive about him. Why is he so guarded. Should I show myself, or leave and keep him guessing. Isn't that what he did to me.
Before I did it I knew I would. I knew I would go to him. He was pretty much all I had. I knew there was some connection between us, but was there really. I started running towards him. I couldn't help myself anymore. He turns and looks at me, and I jump into his arms and wrap my arms around him.
I am so sorry that what he keeps saying as he carries me away. I lift my head off his shoulder and look him in the eyes and tell him if he ever does this to me again I am not going to come back. But even when I say it he knows its not true and so do I. We both know that we wouldn't be able to live without each other. That we complete each other. Even at fifteen and him at seventeen, I know I am in love and that from tonight on forward things will never be the same.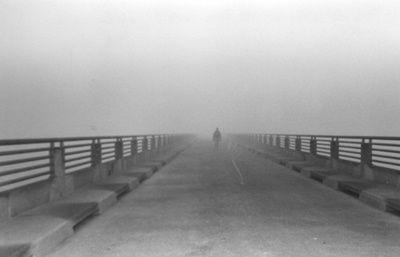 © Becky G., Westville, OH