Sundays
September 24, 2011
Today is my favorite day of the week. It's Sunday which means my new boyfriend, Alejandro or Alex, relax with my three-year-old baby cousin Alexander. It's a private joke of ours that Alexander is our baby since he called me "Mommy" and has done it since. Both of them go by the name Alex so I call Alejandro "my Alex" and Alexander "baby Alex." The cool part is that all three of us can speak Spanish, but my Alex and baby Alex are fluent in it.

When baby Alex and I hear the doorbell ring, we walk to the door. Not surprisingly, there's my Alex standing in the doorway. But of course I have to act surprised for baby Alex. Baby Alex calls Alejandro "daddy" now instead of my ex who I was with when baby Alex started to call me "Mommy." I think it's cute.

Alex, baby Alex and I walk upstairs to my playroom. Alex lies on the couch and tells me to join him so I do. Baby Alex is sitting on the floor waiting for me to turn the second Transformers move on. I find the remote and hit the play button. When the movie starts up again, Alex grabs my hand and intertwines my fingers in with his.

I look at our intertwined hand and study them. His hand is big and mine is small. His skin tone is a tan orange and mine is a tan brown. I turn over and look at him. He has curly black hair that hangs in his face and hangs at the back of his neck.

I have straight black hair with an emo bang that stops at my shoulder. His eyes are a light brown while my eyes, small and slightly slanted, are so dark that on my military I.D. it just says "black." His lips are full and pink while mine are full and naturally pout. A couple days ago he told me he loves my lips. When I asked why he said, "'Cause they make you look like your pouting and their really soft."

When he said that, I looked at him like he was stupid and laughed. He just looked at me and kissed me. Whenever we kiss, it starts off sweet and simple and ends like we're kissing as if it's the last time we'll kiss again. His hands become entangled in my hair and I grab fistfuls of his. It's always that heated and after we stop kissing we have to breathe for air.

"Why are you looking at me like that? What's wrong?" he asks.
"Nothing. I just think your cute that's all."
"Thanks, but it's more then that. Are you thinking about the interracial thing?"
"Nope."
"Sure?" he asks. A hint of doubt is in his voice.
"Promise." I say, smiling.
"Want to know what I think about it?"
"Of course." I say laughing.
"I think we are going to make very cute curly headed half-Mexican and half-orange brown babies." He says laughing.
"Well duh. Look at Alex. Oh wait, he's half Cuban."
"You're so adorable. I love you."
"I love you too."

We kiss and I hear my phone go off. I run to my room to go see the new text message I just got.

I MISS US. I MISS UR ADORABLENESS. I MISS UR DORKYNESS. I MISS UR VOICE. I MISS OUR KISSES. I MISS OUR FAMILY. I MISS U. TAKE ME BACK. PLEASE?

Of course you do Michael. Of course you do. But you've been replaced with the guy down the hallway with my baby cousin. You were my past and now he's my future.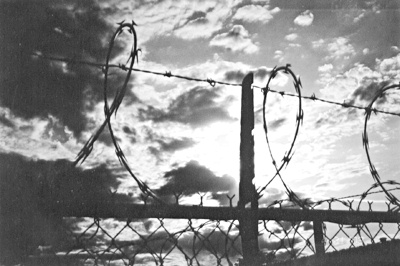 © Jessie W., Wichita Falls, TX