And So Romeo Forgot His Lines
July 28, 2011
"Aria! What is taking you so long?" My best friend yelled from outside my bedroom door. We were getting ready to go to The Casket to see a new band perform.
"I'm almost done. Give me a second to check my eye liner." My friends and I are what you would call Emo, but in truth we're simply people put in the social heiarchy by those who look down on us for our individuality.
"Ok, I'll be out in the car." She finally said. I walked out of my room, closing the black door softly, and ran to catch up with her.
"I'm here.Let's go." She started her little purple BMW bug and we began the five minute drive to our favorite club/hang out.
When we pulled up, the hopped out and went to the frint of the line. Because we were here so often, we got priveleges, not having to wait in line was one of those.
"Hey Aria, you're gonna love the band tonight." Jayce yelled at me from the bar. Jayce was my other best friend. He worked here every weekend just to see the band without having to pay.
"Hello. You must be Aria." I turned to see a very cute guy standing behind me with a drink in his hand.
"And you are?" I asked, a hint of surprise in my voice.
"You're next boyfriend." He smirked. Wow...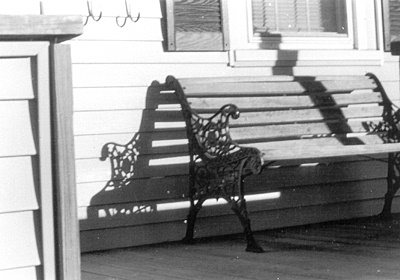 © Lauren O., Weymouth, MA