Hannah's Goodbye
July 14, 2011
I looked at him, and he watched me. The memory of his moss green eyes would be scarred into my heart for the rest of my life. The way he'd smile his half smile, his dimple showing in his cheeks. The way his always messy brown hair would fall over his left eyes. I was going to miss him. There was something quite terrible about this. "Hannah, I love you. But we just can't be like this anymore. I can't live my life in America, and you clearly fit in here. Not in France."
there was some part of me that still wanted to beg him to take me back to Paris with him. Lucas was my first love, and I'd never forget him. He rubbed his thumb on my palm, his eyes searching mine, desperately needing to hear that I thought what he was doing was the right thing. Even though it was, I didn't want to admit that to him. No, Lucas would never get that one out of me.

"If this is goodbye, then just go. I don't want to have to deal with you anymore." I tried sounding harsh, trying to push him away before he could push me away. Lucas smiled my favorite smile, he knew me too well. His thumb moved up to my face, and he cradled it. Just his touch sent violent shivers down my spine. His looked me up and down, and then bent down to kiss me. Oh god, his kiss made my legs wobbly.

I could feel him smiling into our kiss as I wrapped my arms around his neck. He gently pulled away, and in that moment, I felt completely soothed. Deep down inside I always knew that this day would come, that I'd have to say goodbye. I just never thought It'd be this hard. "Belle rose, I must go down." He waved his hand towards his car.

The sun was setting, and the air was getting chilly. There was a slight breeze that moved my dirty blonde hair. He picked up the bag he'd dropped the a couple minutes before, and then turned around. He got into his car, and back out, and left my life. Just like that. Before Lucas came into my life, I would have been bothered by the fact that he never looked back.
Instead of crying, I smiled into the night air, "Goodbye Lucas." I whispered into the wind. Everyone has that one person that comes into their life, flips it upside down, and then leaves. Lucas and I would have never worked out together, but we had a good couple months. There was only one thing that I could do now that that small chapter of my life was over, and that was to move on.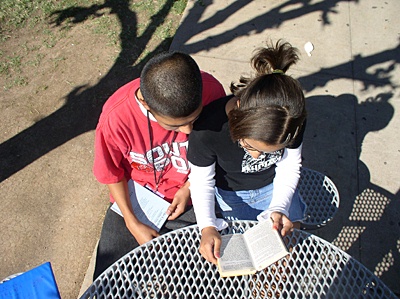 © Jennifer L., Phoenix, AZ