Daydream
July 8, 2011
I walked down the corridor searching for your face in the sea of students. I turned around to see if you were behind me, nothing. I continued to face forward, sighing, I couldn't find you. I feel a grasp on my arm, my heart pounded, but it wasn't you. I looked back to the front, and finally saw your smile. I didn't even notice I had stopped, I think that might be why you were grinning so hard. But I still ask you what's so funny, and I was right, me. You scooped me into a hug and hand in hand we walked to class.

"Jane?" You ask.
"Yeah?"
"I was thinking we could do something over the weekend, the new Harry Potter movie is out,"
"Sure, I've been dying to see that!"
A huge smile spread across my face, the smile you said you loved. You put your arm around me and pulled me closer. When we got to class, you didn't immediately split off and sit with your friends, you sat with me, no matter what anyone said.

At the weekend when we went to the cinema, you complimented my outfit, shoes and hair. You kissed me for the first time, you held my hand and you didn't mind when I squealed at the 'scary' bits. Your dad dropped me off at home and you told me you had the best day and hugged me goodbye.

At least once a day I daydream about you, wishing it will come true.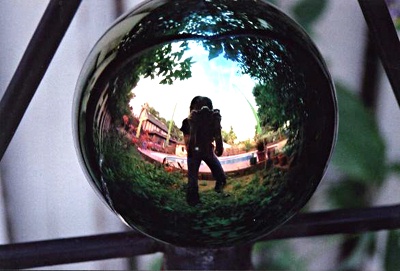 © Alexandra T., Chelsea, MI