The First Day of The Rest of Our Lives
June 10, 2011
'Why can't it always be like this?' He asked softly. She couldn't bear to look at him, the pain in his question set off little stabs of her own. For long they hadn't done anything like tonight; the food, the moonlight, the wine, the laughter… was all new to them.
What separated the married couple were the meaningless arguments that only seemed to deteriorate and accumulate over the years. They tried fixing, countless times, but it felt as if they were on opposite sides of a big hole, a chasm they both tried to cross, just not at the same time.

But tonight was different. Kathryn allowed her husband to tighten his arms around her shoulder, as a gentle breeze swept by. She took in his familiar scent, and sighed. 'I don't know, Brian. I just don't know....'
He loved her, though. From the moment he met her, he loved her. Granted she was complicated, and a nuisance at times, but she wasn't like any other woman he'd ever met before. The lows were lower but the highs were higher.
Brian put his lips to her ear and whispered 'It's okay now. We're away, away from our old selves and we're not going back. Okay? We'll be good now.' He kissed her cheek. 'We'll be good now, I promise'.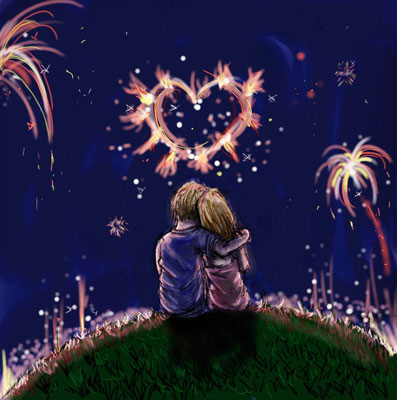 © Carissa G., Aberdeen, WA