Love for A Stranger (Part 2)
January 3, 2011
She felt her breath catch in her throat.

Her eyes widened, he was absolutely gorgeous. She had never seen him this close before. Her hormones screamed at every glimpse of him. His short brown hair, tousled from running around all day. The cutest smile she had ever seen crossed his face, along with those perfect bleach-white teeth, broad shoulders, a dark jaw line, and acne-free features. Everything came rushing at her all at once!

She realized she hadn't even answered him yet. That, and the fact that her eyes were bugged out of her head, and her mouth was practically drooling all over him. Wait, wasn't there a saying about first impressions?

"H-hi" She stuttered. Should she try and flirt with him? How?

He looked a little confused but gave a half-smile anyways. She felt her hand moving towards her hair.

"So, uh, when did you start playing basketball?" he motioned towards the court.

"Um, I started about 5 years ago."

"Cool. I've seen you play a few times by the way, you're not that bad."

"Does that mean I'm not that good either?"

She started twirling and twirling her finger. An attempt at flirting. Breaking News: Sarah O'Brian has been arrested today….

He chuckled silently to himself, "I never said that".

"It's okay. I know I'm not the best."

"Well, if you want I could teach you a few things. I'm MVP for the boys Varsity team."

It was the way he said it, proudly, of course, and a little too soon, but he said it as a matter-of-factly, no bragging, nothing. Wow.

She looked at him admiringly. "Uh, yeah, sure, that'd be great. Thanks."

An awkward silence hung in the air. She didn't know what to say next.

And then she started to wonder why on earth he was there in the first place....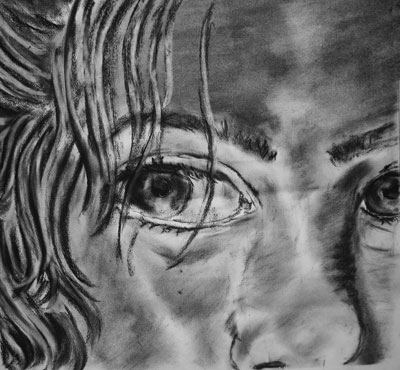 © Brooke W., Weston, MA