Illogical Love
November 18, 2010
"But the thing is, is that I still love you." A tear rolled slowly down his cheek as he said this. "No matter how you feel about me, I still love you, I always will. And that's the problem." He started to walk away. I felt my heart race at the thought of loosing him, the thought of him leaving me. And that's the reason that I stopped him, I knew that later I would regret it. I knew that later he would make me wish that I let him take those steps, that I let him go. But I couldn't stand the thought of loosing him, the thought of him in someone else's arms.
"Wait." I whispered, not having the breath to say anything else. I clasped his hand and pulled him towards me, wrapping my arms around him and holding him close. He hesitated for a second and then wrapped his arms around my waist. I kissed his lips softly, tasting him. Feeling his tongue caress my bottom lip. He kissed me back, his confidence rising until he was kissing me deeply and ardently.
And I let him kiss me. I let him put the pieces of me that were broken back together. I let him mend my heart that he had tore apart not so long ago even though I knew that he would just break it again. He would break apart the many pieces of my heart that I had ineffectively worked so hard to put back together. And even though I knew this I kissed him back. I let him shape and mold my lips until they fit perfectly into his. Because I couldn't resist him. Because no matter what he did to me I still wanted to be with him. Because I illogically, inadvertently, and groundlessly loved him.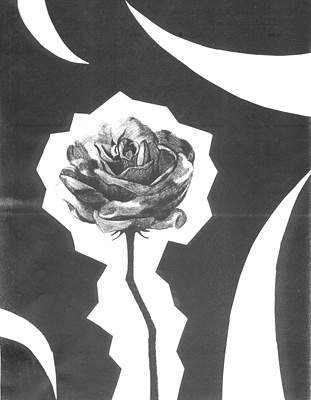 © Jeanette M., Phoenix, AZ