Heartbeat
November 9, 2010
She remembered it like a hot flash,on the first floor of the house dancing around in a dark crowded family room,even though she was surrounded she felt alone as she danced with him,nobody else just him and her.

It was a Friday night and her friends were all busy drinking by the table near the sliding door.She refused to follow their actions and follow her heartbeat,to being on the floor and dancing to the rhythm,making her heartbeat flow to him,her own majestic sound going round and round.

She's thinking desperately ,feel my heartbeat drumming to the beat as a symphony.She closes her eyes and gets lost in the moment.For not knowing this man's name,she started feeling ashamed,knowing she won't forget the time she spent dancing with him.The more she dance the stickier and humid it became.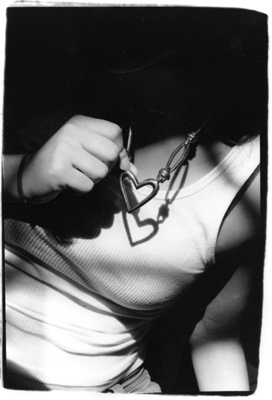 © Julia R., Bethesda, MD