One Last Kiss prt1
November 9, 2010
"Why are you leaving?" I cried.
He cupped my face and stared into my eyes. "They don't want us together," he said "but i will d what ever it takes."
I felt the hot tear trickle down my face. He tilt my head up and kissed my cheek softly where the tear had landed. He then looked me in the eye and gave me a breath-taking smile. I opened my mouth awaiting this one last kiss then...

Boo Wop Boo Wop, the alarm clck went off.
"You've got t be kidding me." I groaned as i move the drool drenched pillw from my face.
This was the second week in the row I'd have a dream about Dean. He is a new student at our school and is into arts and poetry. is hair was the color of midnight. His eyes was color as the burning sun and his mouth was full. He had a square jaw and a muscular body. He had the works. He is also kind and a real gentlemen
Ever since he came to our school girls went all frenzy. Who could blame them?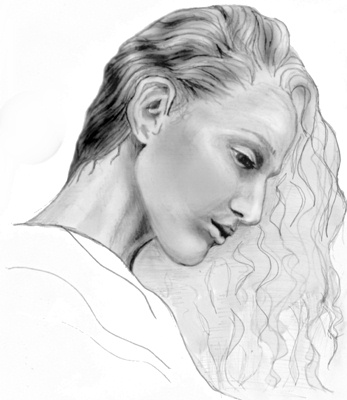 © Danielle H., Anchorage, AK