Breaking Borders
October 27, 2010
Carters Pov:Tears captured my each dream and hope. Blurring my vision with the smear of salty tears, reaching my quivering top lip. I embraced my knees with my flimsy arms. My body thrown in the untamed grass, prickling the cuffs of my shorts. The undesired whimpers escaped into the dense air. My heart torn into whisking shreds. My fingers clawed at the ground, shaping a name in the dried dirt. A grin tempted my lips, I allowed it to grow.
"Jayden."
I croaked through my pouring tears. Enlightening my soul in a frenzy of joy as I continued to bore my teary eyes in the name. His dark brown mane of hair that swished beautifully in the September air. The toothy grin he would have plastered along his face increased the frantic emotions. Now his personality, it's an unstoppable, caring, and the effort he places in each of his attempts to gain another accomplishment. It's simply amazing how sixteen years has formed an astonishingly breathtaking person. He claimed my isolated heart, jabbing at the barriers I had sturdily created. The unkempt locks of my dark hair swarmed my cheeks. I brushed my slender fingers on my flapping grey sweater, my fingers clambering to zip up the tear stained sweater. My inherited eyes gazed at the darkening sky, awaiting the moment to be cascaded in rain. Her. Sydney. She can easily pry her drooling prey away from any hopeful girls. I've become the one with a mascaraed heart, a petrified soul. She slashed my 11:11 wishes into a mountain of shattered slices. She has named her victim.Jayden.I'm slaughtered by this horrific decision. He won't even consider me. Hearing her devilish name will be enough to forget any feelings he might have had for me. A tear slithered down my flustered cheeks, joining the others in a hectic race to the tip of my sniffling nose. The lids of my eyes decreased in strength, clamping together. The wonderful aroma of axe fluttered into my nose.
"Carter are you okay?"
The lids of my watery eyes became ajar. The hazel eye color he allowed me to drown in.He occupied the empty spot beside me. Glancing from the once baby blue sky to the tears that sliced my cheeks. He discovered long ago that when I'm prepared to answer his stalled questions, I will. His puzzled expression only added to my adoring scale for him. He intertwined his tough fingers with my shaking ones. His unoccupied thumb, brushed my washed cheeks, jolts of desire occurred. He locked his beautiful eyes with mine, butterflies clobbered the walls of my stomach.
"You're beautiful."
His body leaning closer, his hand resting on my drying cheeks. The surrounding scenery flicked into nonexistence. My yearning lips, wanting to be crushed on his luscious, tempting lips. The moments that passed slowly increased the want. He crashed me into a tumble of sparks as our lips moved in sync, mimicking one another. The worries that had enveloped me in stress vanishing as passion struck.
"Jay, you're tearing me."
He pressed his forehead to mine, strands of my hair sliding onto his face. He wiped my repetitive tears. Grinning slightly as he began to speak, his smile expanding with his words.
"Be mine, Carter. Be the light I want. You're amazing. You stun me. Carter I will fulfill any request, just let me call you mine. You have already become a thief. You stole my heart. And you're not returning it."
My mind striped from any debate of what my response should be .My struggling grin developed on my face, accompanied by the nod of my head, the only things my body could properly perform.
"Jay, don't break me."
He shifted his head in the depth of selective strands of my hair.
"I won't lose a magneficinant, heart stopping, and soul lifting girl as you. I wouldn't dream of it."
Drips of rain clobbered us, the corners of his lips lifting his massive smile. He crushed his lips on mine once again. The passage to misery destroyed. He has broken something. The barriers. Love sinking in. Love shining in the dancing rain. Love broke the dreadful barriers.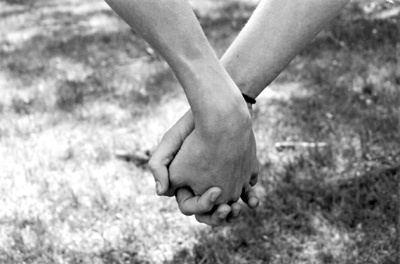 © Alexa T., Pompton Plains, NJ