FOREVER YOU'LL AWAYS BE TRULY MINE
October 15, 2010
It was a cold night in October I remember that day just like it was yesterday, the warm summer breeze now was all gone. His eyes now shown in the light of the street lamps that lined the streets, he was coming swiftly towards me. Was he coming towards my or was he just passing by I saw his eyes look away and then he looked at me again now this time he said my name. I could not tell who it was because his hood was up on his jacket, when he was about arms length away from me he put down his hood, grabbed me, and hugged me. Who was the mysterious person that had just hugged me randomly? My friend looked at me from behind her, and then she backed up.

"You seriously don't know who I am?" he asked me.
I turned towards my friend as she shrugged back to me.

"Seriously I really don't know...," I could not finish my sentence and he said I am Kaleb do you not remember me.
I could not believe, Kaleb was here I thought I recognized him, but then I have not seen him since the summer of ninth going to tenth grade from Golf camp. As soon as he smiled at me, I remember that I had promised him that I would go out with him when we both turned sixteen. Now he had come to ask me out but how did he know that I was walking from Volleyball practice to my house at this time.

"So how have you been?" Kaleb asked with a little grin on his face.
"I have been fine," I had to reply or it would have been rude "How about you?"

"I have been fine I can't believe that you didn't really recognize me," Kaleb then stared into my eyes and then regardless I moved closer to him and then he leaned in and kissed my cheek. I suddenly remembered that he kissed my cheek the first day I meet him. The second day I saw him he asked for my cell number and then the first kiss came on the golf course behind the bushes where the other two golf team members of our golf team could not see us. They were looking for us until they finally knew what was going on between Kaleb and I. Kaleb looked very different from two years ago when we first met and I just looked the same. His blonde hair was the same but his eyes went from a grayish blue to a bright blue color they were so beautiful when the street light hit them. I just could tell that he really liked me still after two years of not seeing each other and I could tell by the way he was kissing me. Kaleb stopped kissing me and then he grabbed me, pulled me in closer to his body, and hugged me. I put my arms around his body and then rubbed my nose against his. Kaleb smiled, laughed, and said that it was a cute thing that he liked about me.

"Kaleb," I said, as he looked away which brought him back to attention "I have something to tell you."

Kaleb looked at me curiously
"What's the matter, Whit?"
"The other day I found out...," could I tell Kaleb about what the doctor told me or not I finally decided to "The doctor said that I had Cancer."
Kaleb looked away in sorrow then he squeezed me when he hugged me, we walked back to my house and then came in and my parents were talking to his. I could tell that Kaleb was upset and I knew that it would not be long until I would start my first round of chemotherapy; he loved my long blondish brown hair.

"Can I have a lock of your hair?" Kaleb asked.
I had to let him have a lock of my hair because I knew that he would cherish it more than anyone else would.

"Sure," I told him then I grabbed the scissors from my book bag and went to the mirror and cut a piece off from my underneath back section.
He smiled and tied a ribbon around it, and put it in his wallet. Kaleb then went to his car, pulled out something, and told me to come and look at it, and then he told me something that was a shock to me.

"Whit," Kaleb said, "I have Cancer too, and I have to start chemotherapy too!"
My jaw dropped and I could not believe it, I just could not get it through my head that he had cancer too.

"Are you serious?" I asked
"I am seriously telling the truth Whit." Kaleb came towards me and kissed my head.

"Well maybe we will just die together, that would be nice." Kaleb smiled and then grabbed my hand.
"I hope we do." Kaleb sighed
Three months later both Kaleb and Whit's cancer had become malignant and they both died together; there wish had come true. Whit and Kaleb looked at each other and held hands together until their parents came into the room and there monitors both went dead.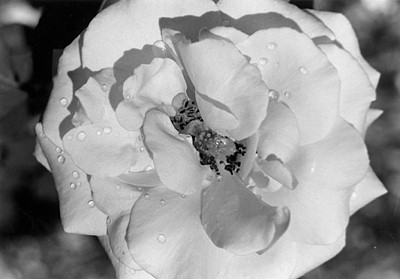 © Kristin O., Quincy, MA