The Only Exception: Prologue.
September 30, 2010
Gentle wasn't usually a word used to describe a wanted killer known all across the states, hell, even across the country. But in this one case, it most certainly is. To me, to those close, to the family, the friends. The child. No one else really knew, they never bothered to learn, still don't, never will. No one ever cared to have a peek into the life of the person behind the trigger.
He was everything, killer being an adjective I refused to use, despite it's truth. So kind and full of life. He had dreams. Always smiling, smoking, cracking sarcastic jokes left and right. So sweet, so romantic. Loyal, honest. Headstrong and hot-headed like a ready teapot. But they didn't know.
All they knew was that he was a killer.
All they wanted after killer was dead.
But this stubborn fool wasn't going to have it, and he blatantly said that, right to their faces. No one, nothing, no way no how was going to stop him and he made damn sure of it.
How do you even begin to explain your innocence to an angry, armed mob aiming to kill you? Apples would be pears before that could and would ever happen.
Because all they knew about him was Public Enemy.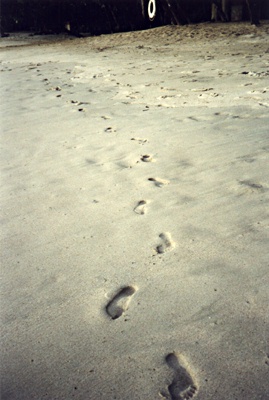 © April W., Rogersville, MO