I Love You.
August 14, 2010
I. Love. You.

Those words are strong declarations that you have spoken to me. They have made me despondent of my thoughts and misplaced my words.

I want to understand the meaning more, i need to understand it more. I seek to swallow in it's ways, the way it all works.

Though...i happen to be incapable of finding the explanation. I've come to find everyone is unable to find it.

However, i do have a conclusion. There is no explanation for love. And if there is, then no human is efficient enough to find it.

Our brains cannot find the meaning. It will never be possible in our time on earth. Nonetheless, the reason why we do "love" is because it's our sanity.

It's our cause of creation. We as human beings were meant to fall In- Love. Either we have, or will. There is no reason for it, No explanation, it just happens.

That is my conclusion. I. Love. You. Three small words put together to manufacture some big definition. So big that the definition is to never be understood.

It can only be felt with our hearts and minds. And to say it, you need full confidence. Only for those three words may be the most meaningful sentence you'll ever declare to someone.

Once that is accomplished and meant from your heart, then you know your in-love. So i guess needless to say, That was declared to me by the most important person of my life, and guess what? I said it back.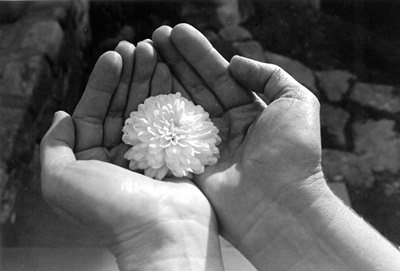 © Beth S., Marblehead, MA