That Moment
June 10, 2010
It's been a long day around town, spending time with my boyfriend. And I'm sitting in the driver's seat of my car; my boyfriend has fallen asleep on my shoulder. He doesn't like shopping and driving makes him tired. While I'm sitting there, I'm just thinking about everything. How I miss my ex-boyfriend, how my family is never around anymore, how my friends have move so far away, how I promised myself that I'd be stronger but now, I'm starting to tear up. The tears won't stop flowing down my cheek, all I can think is, "things shouldn't be like this."
After calming down, I think I'm going crazy because now I can see him. Is this a dream? Did I fall asleep too? But I know that this is real because he is walking towards my car. He looks so upset. He hits the front car with his hands curled into fists, he hits it so hard that I jump in my seat. And my boyfriend moves over to his seat without actually knowing what's going on and puts the seat down to sleep.
"Just run me over!" he yells, "I can't stand to see you with him anymore! Just kill me!" I look at his face; his face is angry, frowning, red and sweaty. Then I look into his eyes, I can see that he's been hurt, those same eyes that made me feel so comfortable, are now filled with hate and anger. He is hurting but so am I.
I start the car; he hears the roar of the engine. Even though his face stays mute and cold, there's a little bit of shock in his eyes. Not believing that I would take him up on his offer, he believes that I'm cold hearted. I hit the gas but then hit the break immediately after, causing the car to move about 3 inches forward and causing him to jump; he is scared.
"Just do it! Kill me! I'll even lie down for you!"
I can't stand it anymore; I turn off the engine, swing open the door and run over to him. He really is laying in front, head in the way of the right tire and legs in the way of the left tire. I can't believe that he would really want to die because all of this. I just stare at him, wishing things could change.
"What? Kill me! You were so ready to just a few moments ago," he says, avoiding my gaze. My body feels so weak that I fall to my knees onto the floor next to him, wanting to hold him, tell him that everything's going to be okay and that I've always loved him with all my heart.
But all I say is, "why would I do that?" while I put my hand on his head and start to pet his hair.
I guess I wasn't alone when I was remembering all the memories we shared because when he looked up, he said, "you always used to do that." I smile as he looks me in the eyes and I feel that happiness and love I used to.
"Yeah, it made you feel like a dog," I laugh as I look into his eyes and never wanting to look away.
He doesn't look like he is mad but more like pouting. "Just kill me; I don't want to live anymore." He says and looks away from my eyes. He looks ashamed and guilty for something, and as I remember the past, I've already forgiven him.
"I could never do that, I could try but never be success in doing it," I say as I put my hand to his face and turn his face to face mine. We look into each other's eyes and it feels as if we were never fought in the beginning. Just being like that, I remember all the memories we created. All the love and enjoy that we were filled in our heart.
Why now? Did everything seem right.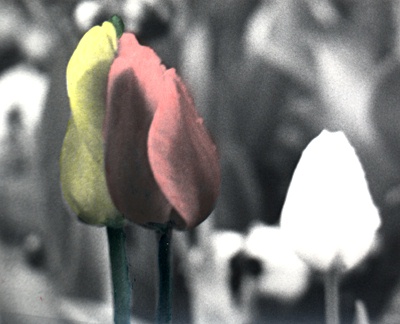 © Matt B.,Highland Village, TX