To You.
June 10, 2010
Love,
Why are you everywhere I go? When I'm getting groceries, I hear you laugh. At work, I smell the intoxicating scent you used to leave behind. In any given public place, I'll see your face from time to time. I often feel you holding me in the bed we used to share.
It really isn't fair, the way you do this to me. I've been trying to move on, but I can't, because I feel your presence. Why'd you have to go?
Perhaps it isn't you, it could very well be my imagination. My memories of you are so strong. And this house is too big for one person.
Do you remember that time at the park? When you pushed me on the swing, and we laughed until we cried? I miss those great times we used to have. I'm glad I hadn't known then what I know now. I wish it hadn't ended so soon.
Anytime I smile now, it is completely and utterly fake. Daddy's starting to worry about me, and I think Mom is too. Soon, none of this will matter anymore. I cannot live without you. I'm tired of coping with this loss.
I'll see you soon, love. I'll see you soon.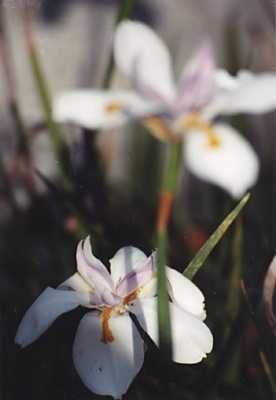 © Rusty P., Balch Springs, TX