I will always love you.
May 27, 2010
I walked onto the stage. I felt my heart racing. I walked silently. I stood in front of the microphone. I felt everyone staring at me. I opened my mouth, I began to sing Alone by Heart. It's my favorite song, but a very old song. I could see everyone in the audience look with amazement at my wonderful voice. They couldn't believe I was singing so good. I was looking in the crowd again, and my eyes met with a boy's. His brown scruffy hair, and light brown eyes made me think if anything was more beautiful. His eyes shined almost making me blind. I was the new girl. He probably didn't know who I was. I hoped he would be in ninth grade with me. That would make me happier, so I could see him everyday in class. I finished the song. Everyone soon stood up, and started clapping. He was standing clapping. I blushed. I soon skipped off the stage. I felt the rush of the performance. I never felt that way before. Now I was hoping that he would stay after to see me. That would make me happy. That would make my day.


I walked out from behind the curtain. My eyes searching through the crowd. I couldn't find him. I was worried. I quickly turned around. Someone poked my shoulder. Could this be him, I hoped it was him! I slowly turned around, not knowing what to expect. I suddenly had my eyes fixed on the boy. I couldn't believe.

"Hey!" he said, looking at me. I was shivering. I was so excited.

"Hi!" I answered.

"You did great on stage. I also like that song!" he replied making a little smile.

"Oh thanks!" I blushed. I soon turned around so I didn't get myself looking any more stupid. He soon tapped my shoulder.

"Where are you rushing off to?" he asked. I almost fainted.

" Um.. I thought we were done here! I'm sorry." I answered trying to be cool.

"Well, its ok! My name is Jeremy! Yours is?" he asked.

"Oh my name is Angela! Well it was nice meeting you, but I do have to get home. I would say 'see ya later' but I don't think that will happen!" I said thinking that I was a complete idiot.

"Oh! Well you never know!" he said smiling, then he ushered me on the way I was running away from him.


I woke up. That night was too much to take in. I personally loved it.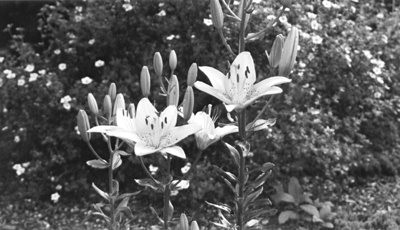 © Sean C., Wilmington, MA