Eye to Eye
April 2, 2010
Cira stood in front of the mirror perfecting her eye make up. She stared at her reflection and walked into her and her sister's room. She took She took her jewelry from the dresser and put them on. "Where you headed?" Cira turned and looked at her sister sketching on her bed. "I'm meeting up with Tate tonight." Cara looked up from then pad. "I thought the hottest party of year was tonight." Cira froze then after a second she stomped her foot. "Dang! I forgot that was tonight!" "Ok, then why don't you and Tate go together?" "Because we haven't had…alone time in forever." Cara rolled her eyes and continued on her picture.

Cira stood there and smiled big. Cara looked up and saw the look on her sister's face. "No, no, no! I'm not doing that!" "Oh c'mon Cara!" "Cira no! Last time we switched places I ended up drunk in an alley being jumped by these dudes!" "You're gonna continue to hold that against me aren't you?!" "Cira! I was gang raped 'cause of you! I'm not doing that again!" "Ok, but this is a house party and everyone knows everybody." "That's your crowd, I don't know these people!" Cira poked her bottom lip out pouting like a five-year-old.

Cara rolled her eyes, "FINE!" Cira shrieked. "Thank you!" "Don't get too happy. I'm not gonna party like you. Imma bring my sketch pad, sit in the corner, drink, and finish it. It's the last picture in eighth portfolio." "Then everyone gonna know it's you!" "How you gonna figure? We're twins! All I gotta say is that is that I'm tryin' somethin' new." Cira walked over to their closet and pulled out an outfit for Cara. "Nope! I wear my own clothes. My graphic tee and ripped jeans. I'm all set." "Ok fine, but leave now cause I know how you are about where you sit and all that jazz." Cara stood and put her shoes on. She walked out of the house with her sketch pad and went five blocks down and over eleven. She knocked on the door and waited for an answer.
A guy about six foot two answered the door. "Ey Cira wassup!" "Hey man what up with you?!" "Nuthin' much, but my party, get on in here!" Cara smiled and strutted passed him. He grabbed the sketch pad looked through it. "What's goin' here?" Cara hesitated. "I'm learning how to draw." "These don't look like beginner drawings Cira. These are cold!" "Yeah well…" "Hold up." Cara became silent. "Why so all these pictures is signed Cara Fierce?" "Yeah…I know. You know my twin. She draws so I took her sketch pad and learning from her. The last the one on there is mines though." He turned to the last page and saw the outline of a girl cuddled up in a corner of a room and tears falling down her face with it half shaded. "Nice." He handed the pad back and let her inside.

Cara sat in the corner next to a fichus with another chair beside hers. She sat there and continued to draw. After about two hours into the party she looks up and sees everyone having fun. A guy walks over from the crowd seeming to be running from someone. He sat next to Cara and catches his breathe. "Hey can you pretend to kiss me real quick?" Cara gave him a screwed up face, but shrugged her shoulders. She leaned over and kissed him. Soon enough this girl came through the crowd looking for him. She turned around and went back into the crowd. He pulled out and made sure she was gone. She took a deep breath and looked over to Cara. "Thank you." Cara nodded her head. "So what was that about?" "My sister's friend chasin' me down." Cara just sat there. "I'm single now and she's been likin' me for a couple years." "Ahh."

She looked back down to her sketch pad and began shading the wall. He leaned over and saw the picture. "That's pretty cool." Cara looked over to him. "Really? Because I think it's missing something." "No, no it's perfect just finish it." Cara sat there with him leaning over her shoulder watching her finish the picture. After a little while she finished and held up the picture. "That's great." "Thanks…" "Oh I'm Damarian by the way." "Ca….Cira." "CaCira?" "No its Cira. Sorry I was thinking of my sister Cara is all." "Ahh. So do you draw often?" "Yeah every day it's a new picture. Actually this is the last for my sister's portfolio." Damarian smiled. "So is this the only sketch portfolio you have?" "Naw there's seven going on eight. My sister and I or mainly me want to open a gallery." "That's cool." "So, what about you? Are you into sketching?" "Sorta. I can draw but I prefer to paint and write."

Cara just sat there amazed. "Did I say something wrong?" "I write too! I'm not much of a painter because I like to draw what I see in black and white." "You should take up photography and painting. You certainly have the eye for it." Cara smiled. They continued to talk throughout the party. Grabbed a couple drinks and had fun. The next morning Cara woke up with the light shining through her bedroom window. She sat up and waited in bed until she realized her phone was still connected with Damarian. She picked it up and answered, "Hello?" It was silent until her finally spoke. "Morning Cara." She froze. "You mean Cira?" "No I mean Cara, I talked to Cira earlier while you were still asleep." She just sat there. "She made me pretend to be her…" "Yeah but you still should have said something after we got know each other. Thanks for the lie, I didn't need it." He hung up the phone and left her at the other end.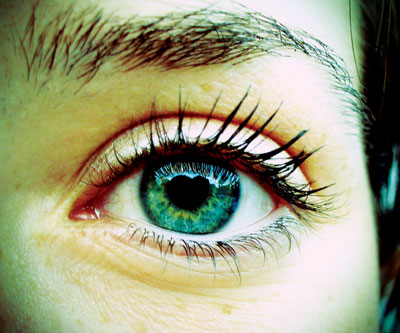 © Michelle K., Vancouver, WA