No matter What Chapter 2
March 31, 2010
"Hello," His smooth voice said seeming almost like flowing honey.
"W-Who are you?" I questioned.
"I am Xander. Your guardian." He replied gently.
"Okay...um, I'm..."I was trying to come up with a good, believable false name. "Sapphire. Sapphire Mason."
"Hello, Sapphire Mason." He replied gently pulling my hand to his lips.
"Hello, Xander..." I trailed off, not knowing his last name.
"I don't have a last name." He replied to my unspoken thought.
"How did you-"
"It happens all the time." He replied, obviously hiding something."Let me see your wrist." He ordered, but his tone said that he wasn't trying to force me to do something.
I stared into his stunning blue eyes. I lifted my swollen wrist to him, he tenderly took a hold of it. He seemed to focus in on a specific point on it, and within secondes the swelling went down and the bruise left by my jealous ex-boyfriend was gone!
"Wow!" I exclaimed.
He grinned at me, batting his dark lashes," I am your guardian. I will protect you no matter what."
"Thank you so much, Xander."
"It is my job" He replied simply.
"Why are you my guardian?" I asked numbly.
"You will find that out soon enough, sweet, sweet girl." He answered bringing his lips to my hand once more.
My breath caught in my throat and my pulse went wild as his tender lips found mine. He kissed me gently at first, but as the minutes went by his kisses became more aggressive, more demanding. I couldn't even breathe until i had to push him away.
"What was that?!" I exploded.
"Um...that was me kissing my fiancee." He replied, as if it was as clear as day.
"FIANCEE?!" I screamed the sound reverberating off the cave walls.
"Yes. Our parents arranged our marriage before we were born." He answered.
"My parents are dead! And there is NO way that I am marrying you. No matter what!" I was surprised at my sudden outburst.
He suddenly grabbed my shoulders and shook me," Yes, you are!" And his lips were forced onto mine.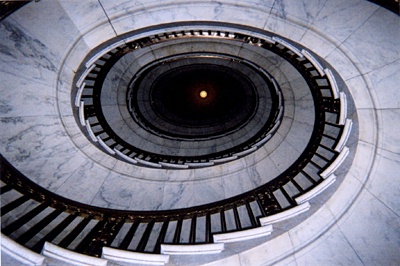 © Kyle T., St. Joseph, MO