The Hunger is Back
March 6, 2010
The way he's touching me, the way he's kissing me, the way he's speaking to me; it's all a rush. Everything is happening so fast and yet, time seems to be slowing down. I can't seem to focus on anything but him. The way he's breathing, so hard, makes goose bumps appear on my skin. I'm finding myself craving for that breathing; the warmth of his lips leaves me hungry for more. He's got me addicted.

He touches his lips to mine lightly, making my head swim and the want for him to grow even stronger. He's teasing me, letting my hunger explode into starvation! The way his hands caress my body makes me melt. He's so gentle and so sincere. He follows every curve slowly, as if experiencing my body for the first time. I can't find the strength to stop him, nor do I want my strength to cut in right now. He has me pressed up against the wall in his bedroom with his chest against mine. I can feel his heartbeat; as it beats faster and faster, mine follows the same rhythm. His lips make their way onto my neck and I hear myself let out a little moan. And just when I think this will never stop, my strength decides to have a voice and I find myself pushing him away.

"I can't do this, Max," I say. I bite my lip and taste the warmth that was left by his lips. Max says nothing. His hands are still on my body and I honestly don't want him to pull them away--but he does. He takes a step back and sits down on his bed. He straightens out his clothes and runs his hands through his messy hair. He looks so handsome.

He looks up at me with those green eyes and nods.

"I'm sorry," he says. I stand there and think about what would have happened if my strength didn't interfere. Would we have made love? Yes. Yes we would have. And the fact that I would have been ok with that makes me start crying. I slide down the wall and end up sitting on the floor, putting my head in my hands. I can't help this emotion. The want for Max has been replaced with sympathy for Bentley.

I feel Max's hand on my arm. His touch is so comforting. He sticks his hand under my chin and lifts up my face, revealing the tears dripping down. He wipes them away with his thumb and smiles.

"You're beautiful," he says. "Bentley should tell you that everyday."

I look at him with admiration and wonder what happened between us. I wanted to ask when he called. I wanted to know why he broke my heart that summer; why he couldn't have come to me and ended things like a man instead becoming a coward. But instead of ignoring his call, I answered it and said yes to his request of having me over for dinner at his apartment. I gained enough courage to finally call, he said. I miss you. And instead of realizing that I was in no state of mind to deal with comforting words and a generous smile, I drove over here and let him cook me dinner and pour me a glass of wine. I let him talk about his college while I talked about mine. I let him ask about my family while I asked about his. I let him fill my head with the good memories that we shared. And when he asked if everything in my life was going good…I let him know about Bentley. I sang his praises and could feel Max's jealously. Do you love him, Max had asked. My heart wanted to say yes but my mouth told the truth with a simple No. Before I knew it, the secrets of what Bentley and I have been through in college and part of this summer were flying around in the air. I told him about earlier today, about the fight that broke out between Bentley and me. I pushed up my sleeves to reveal the bruises he had imprinted on my arms. Before I knew it, Max stretched out his hand and pushed my hair behind my ear. Before I knew it, he had leaned in and kissed me; my lips couldn't deny the attention that he was giving them.

"He isn't a bad guy," I say, pulling away with extreme effort.

"You really want to believe that he's good, don't you?" He asks.

I have seen the good, I thought to myself. And no, he isn't perfect. But he doesn't deserve me stooping this low and betray his trust…right?

"I have to go, Max," I blurt out. I want him to remove his hands from my face and let me leave. I want him to understand why I am sticking up for Bentley. But he doesn't move a muscle and he doesn't seem to have any understanding in his eyes. Instead, he inches his face closer to mine and lightly kisses my cheek. I'm too weak to resist his comfort. My mind is scattered and my heart is too empty to do the right thing. I pull him closer and kiss him hard. The hunger is back.

Tonight, we are each others addiction.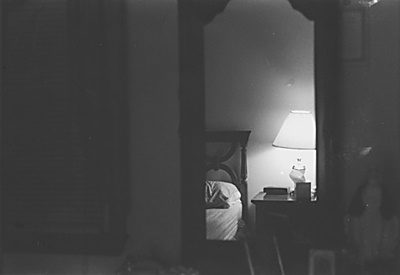 © Stefanie G., Norwalk, CT