Imagination.
March 29, 2010
You like someone.
I don't know who.
A lot of people say me.
Its just nobody knows that I feel the same way for you.
If it is me, that is.
You're not subtle.
You used to be.
You used to say that you didn't believe in love and didn't want it.
Now you really like someone
It might be love, I don't know.
You don't say love anyway. Maybe you're ashamed.

All of these thought just passed through my head in a split second when you walked past me.
I think about you all the time.
When you're in the same room as me all I can concentrate on is the way you seem to have your hair designed around me; if I sit behind you, it flows down your back: dark red waves that get darker at the bottom.
Not many girls could pull off that dyed colour, but I like it.
If Im sat in front of you, you have your hair down your front, just in case I turn around.

If Im sitting near you and can see your face, all I can think about is your eyes.
You don't wear make-up apart from mascara and something else. I think it's eye-liner, maybe. I don't know. But your eyes are strange – one minute they are light blue with a mesmerising yellow glow around the pupil, the next they seem as dark as night.
You don't put loads of rubbish on your face. You leave it as it is.
I love the constant rosy cheeks you have even though you hate that about yourself.
And if Im talking to you all I can look at, all I can think about, is the pink of your lips, how curved your upper lip is and how full your bottom one is.
I like how you're smart and you don't dumb yourself down for anyone.
I like your taste of music and the films you watch and the comedy shows you know every line of.

I like the way you show off your legs with a skirt but you have black tights on that show no skin and so the boys don't stare.
But we still do.
I like everything about you.
And when I realised that, that's when I realised just how much I like you.

When I'm near you when were outside, just metres away and yet so far, all I can think about is wanting to be closer to you.

When I'm not with you, I let my thoughts go and imagine myself with you.
I imagine me and you talking and smiling and showing each other to our families.
I imagine us staying up to watch funny films where we sit laughing for hours.
I imagine us watching horror movies at midnight and you cower into my shoulder and I protect you and kiss the top of your head and it smells of the perfume you wear.
I imagine us kissing and my hands wrapped around your waist and your fingers running through my hair.
I imagine that you lay there, like I do, at night when I should be asleep, thinking of me.
Imagining the things that I imagine.

I hope that I'm the person you like.
I imagine it, at least.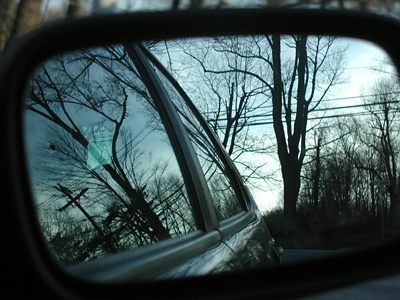 © Kristen R., Waccabuc, NY