Kon'nichiwa, My Girlfriend
March 9, 2010
I turn on the shower. The water drops and steam make me feel like I was in a rainforest.
I clense myself of the day pitching baseballs to Tendo. I hate baseball, but it's good exercise, and there are worse ways to spend an hour and a half in the sun.
I wash my hair with my favorite, best-smelling shampoo and contitioner. Bubbles run down my back and gather round my feet before being swept down the drain. I shut off the shower and wrap a towel around myself. I brush my teeth, once, twice, and a third time, just for good measure. I dry my hair and straighten it, then put on my pyjamas. Not the faded T-shirt and sweat bottoms, the nice new ones. I also slip on my pink robe, because it's cold outside, but I don't tie it up. And I put on a touch - virtually undetectable - of lip gloss. I smile at myself in the mirror. Perfect!
I unlock the cubical door and step out of the girls' bathroom, then walk down to the campfire. Tendo is sitting off to the side, nose in his iPhone, fingers moving fast.
"Hey," I said. "Can I join you?"
"Um, sure."
"You were great today. I mean, hitting the baseballs."
"Oh, thanks." He scootched a bit away from me. Did I sit too close to him?
"Who are you texting?"
He smiled. "My girlfriend."
"Oh."
"Yeah. She's actually visiting Tokyo. She's really into the Japanese culture." He looked up at me and smiled bigger. "And the boys."
"So am I." But he wasn't looking at my made-up face, or my body in flattering clothes. He was seeing his girlfriend.
"Oh. I'll leave you be, then."
"Cool."
As I walked back to the girls' cabin, I heard him say into his phone: "Kon'nichiwa, my girlfriend!"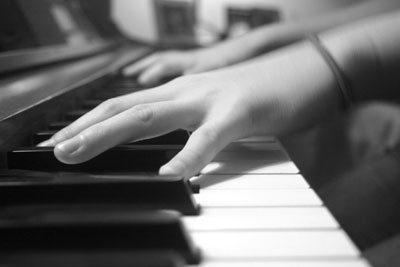 © Elizabeth S., Newton, MA