Dairy Blues
March 9, 2010
The mask was driving her crazy, its thin plastic shell harnessed on by a single stretchy white string barely fit onto her poetic face. She so restlessly sat at a deserted table covered with empty cups and candy wrappers as the room grew hotter with the large group of kids dancing around her. Through the rambunctious music, bodies, and waves of colored lights, Jordan spotted someone staring at her from the opposite side of the dance floor.
The girls long green dress hugged her body with a respecting curve, accenting her flawless figure. A small black mask like Robin's sat on her high cheekbones like she was a superhero in disguise. She pushed and weaved so gracefully through the tangled mass between them, making her way to Jordan's trembling body. As this radiant person appeared so calmly from out of the chaos, Jordan stood as the girl stopped in front of her with an elegant stance and reached her smooth, dainty hand out for her to take, while her husky like blue eyes asking her for this dance.
The DJ scratched the disk, turned up the crazy modern beats and everyone danced as a crazed group of teenagers would. Grotesque and vivid motions filled the room, except for them. Green and black clothe entwined by their slow movements. Two masks holding each other so passionately, so lovingly, as the swayed as one.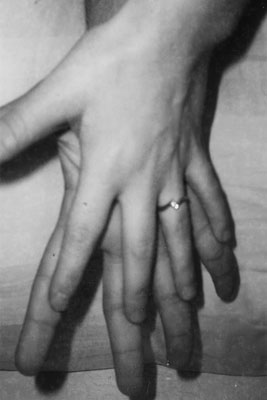 © Heather H., Phoenix, AZ