Your one and only love
February 10, 2010
People say "I love you" all the time. We learn when we are little to love. Any kind of love. From your family to your crush. But how do you know when you really love someone. Boys might say it to you but they actually want something else from you and say only lies. They might say that you are the only one that they have ever loved. But is that really true? You don't really know because you weren't there to witness the way he or she stares into someone else's eyes. They try and prove their love with gifts, compliments and going out to dinner. But is that really love?

Popular stars these days write songs about love and dating. But then there are also songs of break-up. At first they say they love you but then dump you. Is that really love? They say they're different than everybody else. That they are the only person they see and want to be with you for the rest of their lives. Do they really know that? They say they got all hot and tingly when they touch you and near you and you are all they can think about. But don't we all think of different things?

They caress you with their lips and touch as much as they can. But is that really how you show love? No one really knows what loves feel or how to show it but it can be a great thing to be with somebody you care deeply. As long as you care about someone, does there really have to be that one and only love?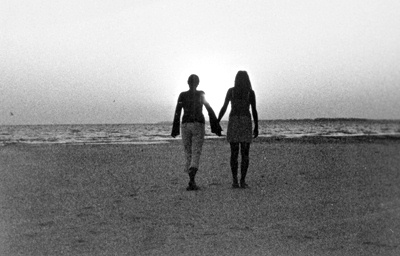 © Kim B., Marblehead, MA