Change Squared Rewritten
January 17, 2010
At the beginning of the school year, a feeling touched her like the rush of driving an ATV, and cupid has flown the co-op. This feeling inundated her, and she didn't know how to handle it with maturity because she never felt it before. When this feeling came, it said to me, "Bam, here I am, now what?" Her name is Alexandra, and her flood of emotion was love.
When the school year started, he was there with bright gorgeous blonde hair, and his refurbished cozy sweaters running toward the classroom for 1st period. When she saw him, the feeling was there, and she didn't trample on the fact of how to handle it, so it was ignored. Mitchell was a very shy self-conscious person, and not really out of his shell, but he had a heart of gold. He never spoke what he collaborated with others in everyday life, but when he did speak, it was through his music. Never really understanding the concept of it all made her feel distant from him until experiencing the second school beach trip, Washington DC, and New York City when the pieces of the puzzle came together as a whole.
What made his personality soar into her delicate heart was how unpredictable he was. It was classified as not telling what a human being is thinking, but knowing him for some made her infer in his character with surprises tossed in like a stealthy mission never being solved. He hide what he wanted, so he could just to fit in, but he didn't want to be like that coming to the conclusion if he wanted to fin in than he had to act the part. He never failed at his music because that was his voice in the world of private school. When he plays those aesthetic notes, it verbalized his character, and you can see that he is communicating his emotion in some majestic showing that no one wrapped around. To her he was majestic than others, and he was what men should be, but refuse to change. He was different, accepting women for who they are, and not about how they present the accessories. This was her fantasy, and a classification of mature human beings.
After bad relationships, she provoked the fact of never discovering what love should be, proclaiming equal rights, and not being shown off as instruments of pleasure to shoot up their irascible ego. Their relationship gave her hope that altered her into a changed person who was ready to try again. He brought out the laughter in her, and gave impeccable advice when she went through teenage years of rebellion. The annoyance of jealousy shoved her away, but lapsing to the fact that he was proving to her that she deserved more than she was receiving. A point was proven, which proclaimed her want stronger than of all time. The heart of her soul took charge knowing that risks were being taken, and asked him out. It seized the end of something magical until the second school beach bash where things evolved back to where it began.
The beach bash was a spontaneous trip planned by educators who claimed that rest was the best medicine. At this time, their relationship was sparking again after excluding her out he couldn't handle the fact of emotions. The goal for the trip was to have fun, but things change when your heart works himself in. Lunch approached, and she was superb that he wasn't shy, and scared of acceptance. They ventured closely to each other, and were interested in her plans for a spontaneous lifestyle. A smile popped on her face and a transformation back into what she needed to before the devil of mistake.
On the bus ride back to reality, he was worn out, so she left him alone to ponder his thoughts. He opened up, and let her touch his cheek, which made him blush. Both of them laughed like never in their lives trying to do something new out of the ordinary.
Lights of Washington D.C. & New York City was the icing on the cake the candlelight of forever. Supposedly this trip meant educational ordinary normal, but really turned out to be a dream never forgotten or missed. On the trip, she acting like a mysterious photographer took professional pictures of him with her camera, and made him mad at first, but next thing you know he felt important like Donald Trump. He was on cloud nine next to the white house where our president does his duties that stress him out for days. The sunset was beautiful triggering emotions of faith seeing that love was their just hiding in a ditch covered with distraction. Her thoughts wanted more wanting to know if he felt the same way. The group was on the field where the Capital Monument stood proudly in front of a back drop of colors, and she, knowing what she wanted, taking pictures of the man of her dreams playing freebie. He notices her smile the way she presented her case, and came over to sit next to her very interested in her proposition. When sitting with him, she snatched her moment with a WWII Memorial brochure that was to be used for her homework journal, but she decided to play a little game with him, which turned into bantering seeing if he could get it from her hands. Days in DC were magical minus one faulty when an adolescent teenager put him down, so some cheering up was in order as a sign of affection towards a man making him fell superior by sharing his strong attributes that she loved. Some expressed by words others by touch like his cute noise, his plump lips, and his gorgeous blue eyes with accidentally poking him in the eye, which he teased her about, and they both laughed like it was their private inside joke. He being funny and smart wasn't convinced that she loved him, so she touched his lips again making him feel wanted and important to her that she would do so much to win. A moment struck between them like two people meeting for the first time, and if it were the two of them they would have shared a very precious moment never to be vanished. Another opportunity struck first night in DC in front of Iwo Jima Memorial, they exchanged romantic hugs in front of the whole grade, which comes to show that everyone could see what we had, and what I wanted to continue to create. Surprises continued with him walking into her hotel room returning the gesture of yes I like you in his way of sitting next to her happy like a bee.
New York City was called the city of lights and dream, and for the both of them it was. What was on the menu for that night was Hairspray on Broadway with a mix of Bubba Gumps Restaurant for dinner, and everyone dressed to impress for a picture in the middle of Time Square picture perfect. The walk was long and brutal in three-inch high black heels, but it was worth it because she had the man of her dreams by her side. The play was spectacular, and the night was elevating into the best night of her life. At Bubba Gumps she assumed that she would sit with her friends, and she was cool with that, but he shocked her by sitting right in front of her to gaze into what was becoming a reality. It made her happy mostly important but happy, so she gave 2 toasts in his honor of gentlemen gesture. When the food arrived, they both ordered different entrees, so they each took a bite from each other's food like a couple meant to be together forever. Before going up to the hotel room, she asks him if she could sit next to him on the bus the next day knowing he would say maybe, and he not doing his end of the bargain. He made her happy that day by sitting next to her, and at that time it felt like she was doing something right for once in her 8th grade screwed up world. On the way to the day's festivities they played thumb war and talked openly about what each wanted in life, and how they were going to get it. This made them close on a level never reached before in their friendship, and she felt honored that he could trust her into confiding the biggest secret of all time. At Rockefeller's Plaza, he helped her redeem her a little bit from her fear of heights, and she emotionally felt happy about having someone who would stand by her side because he cared about her. By the end of the trip, he wanted her with as much passion as she did, or at least she thought so.
When she arrived home from the trip, her love and passion soared through the roof, so she decided to ask him out again knowing that he would say yes because they both knew it. He responded the same way even though she knew he loved her and others knew it too. Having to realize that he played her was the worst thing she had ever faced in her entire life, and she figuring he played her was even worse like an elephant stomping on your heart and soul.
On graduation day, she was kind of happy, but also melancholy because of the past events happening in her life making her not want to face change times two. She didn't want to leave knowing that he wasn't speaking to her to bury deep down his physical emotional heart, so s he attempted to speak to him. She tried profusely to talk to him, but he rejected sounding moody and nervous because he was playing a violin solo in front of a lot of people. When he performed, it was like they were both in a room talking, they not being afraid to be in love. She was so proud of him giving him thumbs up while he was walking back to his seat with a huge smile on his face knowing that the one person he loved the most heard what he was saying through his music. He returned the favor as she walked back accomplishing straight A's, and passing Middle School a confusing time in a person's life. Before leaving for good, they exchanged 3 wonderful warm hugs, and then departed. They never saw each other again because their lives were different, and he caring what people thought was unavoidable.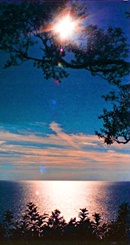 © Crystal B., Gresham, WI