Love is Complicated, Episode 2
January 26, 2010
I looked around myself scanning my eyes over the white washed walls and beeping machines measuring my heart rate. It was like a horror movie. In a second a killer would walk through the doors and put me down as I watched my heart rate go down with me. I tried to sit up but I couldn't move. It felt like I was disconnected to everything under my neck. I lifted my head ever so carefully and looked down at myself. I wore an ugly hospital gown and I gasped as I saw that my arms and legs were strapped to the bed. What kind of place pinned people down? I turned my head searching. Finally my eyes landed on it. A button just next to my head, still close enough for me to reach it and push it in with my forehead. And that's exactly what I did. Not even a minute later a nurse walked into the room. Behind her came a young doctor. The nurse walked over and fiddled with the machines as the doctor came to the other side of me with a clipboard. "So, how are you feeling tonight Ms. Gera?" He asked shining a small flashlight into my eyes. "Where...Where am I?" I asked blinking my eyes as the bright light flashed across them.

The doctor wrote something on his clip board and sat down on the edge of my bed. "You're in the hospital, June. You just came out of surgery an hour ago. Oh, don't worry, the surgery went perfectly." He said as I widened my eyes in fear. "June?" he asked putting his hand on my shoulder. "Are you strong enough to answer some question for the detectives?" I looked past him and starred at two men in suits. One was chubby and squat with a big mustache, and a look in his eyes that said, "Don't mess with me, I have a gun." The other was tall and lean and kept on rubbing his eyes as if he hadn't had any sleep the last couple of nights. I looked back at the doctor and slowly nodded. "Sir?" I asked as he got up, "Why are my arms and legs strapped to the bed?" The doctor looked away for moment and then back at me. His kind smile was gone and a look of sorrow was plainly visible in his eyes. "I think," he said finally looking away again, "the detectives should answer that question." He patted my arm affectionately and walked out of the room.

I saw him talking to the detectives and a minute later they walked into the room. The chubby one came right up to my bed side frowning. The other stayed toward the back of the room yawning. "So, we got a few questions for you honey." The Chubby man said opening a small notebook. "Umm...ok." I said smiling. "First," He said pulling a big pair of harry potter glasses onto his face, "What was your relationship to Jesse Harris?" his eyebrows lifted so high it would have looked like Mount Everest to an ant. "We were pretty close." I said slowly a worried look crossing my face. "Where is he? Is he alright?"
The detective took his glasses off and his frown deepened. "He almost killed you, and you want to know if HE is alright?" He wrote something quickly on his notebook and beckoned for his partner to come over. "Is she sane?" he whispered into his partner's ear as quietly as he could. I still heard him though and if I had been a cartoon character my body would slowly become red from the bottom up. I tried getting up but the straps were pretty tough to get out of. "Why am I strapped to the bed?" I asked irritatingly, losing my temper quickly is a big weakness for me. The chubby man ignored me as he continued to whisper to his partner, like I couldn't hear exactly what he was saying. I glared at him. If my hands weren't strapped down I would punch him. My anger became stronger and stronger as my frown deepened and deepened. Finally the two detectives turned back towards me. By then I was sweating and I could have starred down a bear. This time the chubby man kept his mouth shut and the skinny guy stepped up. "Our investigations have lead us to believe that this," he said tapping on her wrist strap, "is for your own well being. So, can we move on now?"
"Whatever…" I sighed rolling my eyes. During this conversation the nurse who had been fiddling with the machines frowned and turned toward the detectives. "Would you mind coming back later?" she asked, "With you here her blood pressure has risen pretty high and it needs to come back down." The detectives nodded and walked out, they were obviously frustrated that they hadn't gotten to ask their questions. "Thanks." I said smiling at the nurse. "Sure…" she said, looking one more time at the machines and then walking out. "Umm…mam?" I asked right before she closed the door. "Yes?" It sounded like she was tired of taking care of sick people. She looked like she needed a break. "Umm…Am I alright?" I felt so helpless saying that, like I had no idea how I felt or how physically fit my body was. She smiled and walked towards my bed. "We had to repair a few things and stitch you up but all in all you are doing just fine. Actually, you are recovering much faster than anyone else I have ever seen, really." She seemed to know exactly what she was talking about so I believed her. And even though I didn't even know her I felt myself trusting her. "Ms…?" I didn't even know her name. "Chung" she said with a smile. "Ms. Chung." I began again, "Where is Jesse, Umm…the guy that did this to me?"
Ms. Chung kept her smile plastered on her face but I knew she was frowning. Why did I even ask her? I don't even know her. I thought shifting in my bed. Ms. Chung seemed like a woman with much to say but said only a little to keep you interested but right now I still hoped she would tell me everything, from start to finish, and all the details in between but what if she didn't know anything to begin with?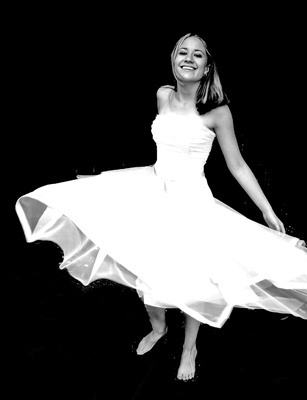 © Kara S., Walnut Creek, CA