The Sands Of Time Chapter 1
January 21, 2010
What would you do if you could stop time? I asked myself that many times. Would I help stop a bank robbery, would I rob a bank, sneak into movies, bars, clubs, what WOULD I do? I only had to wonder for seventeen years before I got my answer.

To begin with, my name is Ace, Ace Knight IV. Great-grandson of the "famous" Ace that The Love Songs talk about. Strangely when it is found out that you come from a family of romantics it doesn't have the effect that you would hope. You would expect that girls would be falling all over you…well you are wrong! But no one ever told me that. I had to find out in middle school every time I tried to take a girl to a dance.
"Ace? As in Knight? Umm. I don't think so, your family like falls in love and marries the first person they go out with or something."

Which isn't entirely a lie, Samantha was my great-grandfathers first, one, and only love. As was Katie my grandmother to gramps. Laine has been the only exception so far. But we are going to stop referring to her as Laine because she gets a little pissy about that, from now on it's mom. The thing about mom was that she was dad's first love, they were high school sweethearts, and they did marry, but it didn't last. They got a divorce last year because she wasn't dad's ONLY love.

Back to my point, when it is a pretty sure thing that you are going to marry your first girlfriend no one will go out with you. So when I found the Sands Of Time I thought that might change.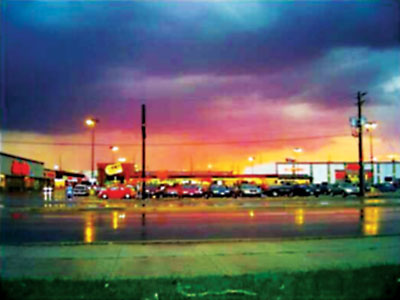 © Jasmine N., Lyons, IL