Lucky #6
January 6, 2010
Normal that's something that Amy thought she would ever become in life. Sadly she was mistaken. Leaving the airport Amy finally reached to Japan, land of the rising sun, land of raw fish, and seaweed. She was thrilled to finally land here and scared of being in a foreign country all by herself. She was in her early twenties an average a graduate student from high school and college. She never went out for any sports as well as for clubs She never received anything higher than a " B " in life. She didn't care about being the best academically to her as long as she passes her classes it was all find for her. She wasn't the prettiest, nor the smartest, she wasn't athletic, She wasn't a bookworm, or a musician, or fashionable. She was just average or so everyone thought including herself would ever become.

When it came to prom, picture day, dances she was always the gorgeous looking one out of them all. All the boys in the hallways would immediately stop whatever actions or conversations they were having and stare in depth into this new person . No one would recognize her in the beggining they assume it is a new student surely capable of going into modeling. Everyone would always become skeptical when the realize that this was not a new student, but plain old Amy who just ordinary looking. No she was not born with abnormal beauty. Amy is as average looking as any female you might run into in your life. However hand her an eyeliner, mascara, foundation, blush she would go beyond the normal girl capability of average make-up.

She would shape her eyebrows into perfect youth full looking arches. Amy could pick out a series of combination of eyes shadows to enhance anybody eye color. She knew what products and brands to buy, and which ones to stay away from at all times. She loved spending her free time in the mirror learning and trying out new techniques of the art of make-up. After high school her friends and family convinced her into going to a beauty school. There her talent and passion was recognized by everyone as quick as thought process came into the human mind. Her teachers vouched for her after graduating to special agencies across California to famous corporations.

One of them contacted her a month right after graduating the company was called PS. She would get paid three times more money than the average American makeup artist. Finally all that time she sacrificed in putting her whole effort into it paid off in the end. She would become the make-up artist of a starting rock band Kaza. There she will get all expense aid airline ticket to Japan and do the makeup of Kaza for all the photo shoots, interviews, concerts and music videos along with three other artist that will accompany her.

This was an opportunity of a lifetime she thought as she reply back to the company. Little did she know that this was about begin her abnormal life.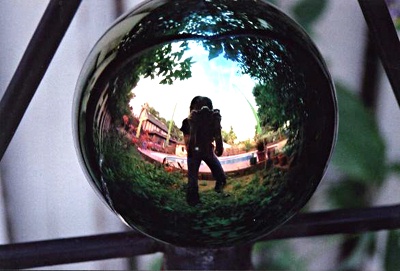 © Alexandra T., Chelsea, MI