.:My Unashamed Love:.Chapter 01.:Is Your Ashamed Love:.
November 7, 2009
I walked into the school with my head down, staring at my feet. I can't believe my mom yelled at me this morning, which was so stupid. She had no reason to yell at me, and I know it. But yet I always let it bother me.

"Hey Amber!!" Michelle yelled over at me from across the school gym. I looked up and smiled softly. She was always in a good mood. How can she possibly be so happy all the time? She finally caught up to me. "How is your oh-so wonderful day today?" I glared at her. "Mom again?"

"Yea." I rolled my eyes. "I don't see how she can really be as stupid as she is."

"She's not stupid, she's just……….no, she's stupid." We laughed.

"Smooth recovery darling." I smirked.

"I know right?" We walked off to my locker, and then to our first period of the day. Chemistry. Oh the joys of the wonderful world of Chemistry. How can you just not love the smell of gas, fire, burning matches, and raw materials first thing in the morning? I know I sure could do without.

"Miss Bullock, I need you to come up here to my desk for a moment." I glanced over at Michelle.

"What could I have possibly done now?" I dropped my bag at my seat and headed up to the teacher's desk. I turned around, and I noticed that Michelle had just left me in here, not even bothering to wait for me to go and walk around with her. "Yes?"

"I would like to have a word with you about your grade in my class." She lowered the glasses that were sitting on the bridge of her beak nose. "I have noticed a slightly large slip in the grade." She glared at me. "I realize it is only the second month of the school year, but we have done quite a bit of work in here, which is too much for you to just not care."

"Yes, I understand." I said quietly.

"Amber…" she lets out a small sigh. "I am just worried about you. Maybe it is just that you don't function this early in the morning. If your grades don't start going up by the end of this grading period, I am going to have to pull you out of this period, and into one of my other periods."

"No, please Mrs. Avery, I will get my grade up, I promise." Of course my grade wasn't going to get any better. Sure this is only the second month of the school year, but I had started out bad, and it has just gotten worse as the year has slowly progressed.

"Ok, but if the grade doesn't get any higher by Friday, which by the way, progress reports are coming out, then I am going to be forced to send you to my fifth period class."

Fifth period, hmm, maybe that wouldn't be so bad. I wouldn't be too tired in the morning, but then that would mean I would have English class first period, and I really don't want that. Well, hey, I wouldn't get in trouble all the time by Mrs. Avery for talking to Michelle every five minutes.

"On second thought," *BEEP BEEP BEEP* "do you mind if I go to the Guidance Counselor for maybe the first five or ten minutes of class?"

She glanced questioningly at me. "But I thought…Oh nevermind, sure you can."

"May I have a pass out of class please?"

She laughed, "Of course." She takes out the pass and scribbles what I guess is supposed to be words?

I take the slip and head out of the class.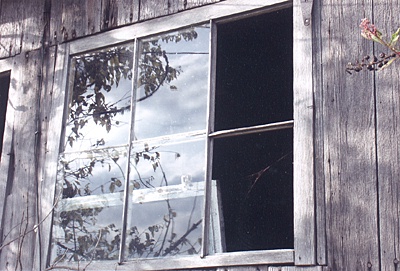 © Cassie H.,Cami, IL