While Flowers Dance
February 28, 2009
The flowers outlined the curves of our bodies, as the sun warmed our skin. I could fel his finger
tips slightly shake as he moved them to out line the sunbeams that exposed the green veins in my
arms. He giggled slightly every time he would pass by my wrist and would feel an uneven pulse. I
closed my eyes and took in everything around us. The brightly colored butterflies that danced
around, the humming birds that played us soft music and the flowers that with every wind or soft
breath would tickle my exposed legs and sun burned face. I made the flowers move with my breath as
he moved his long soft fingers up to me shoulder. The tickle seemed to last forever as the flowers
augmented their movement. They had grown so big they could have been in delicate green pointe shoes.
I began to picture the flowers on relieve their toes dug into the cold ground. I opened my eyes when
the fingers disappeared from my skin. I could see bright orbs of green staring at me the flowers and
then the sky. I stayed still watching his eyes slowly move around the field. He finally locked his
eyes the color of freshly wet grass, onto my plainly brown eyes. We laughed at ourselves the
seriousness in each other's eyes. His breath put the flowers back onto the tops of their toes
again. I smiled softly and moved away from his face his eyes asking questions I could not answer. So
softly, his hands landed on the grass by my head, a disturbed cricket sprang from the grass. I
watched it jump away angry and graceful. Finally, it was out of sight, and I could not avoid his
stare anymore. His soft face that looked like his father and grandfather would have it too smiled so
hard it crunched his face into tight patterns. The flowers rolled over their pointe shoes as he
kissed me neck, they pirouetted when his lips touched my cheek and his eyelashes long and curly
brushed against my own. When he kissed my lips all the flowers turned their feet prepared for the
next step from the choreographer. They waited still as his hands glided across my leg to the shorts
the grass had been kissing since we laid. He slid pass all zippers and buttons. His hands skimmed
over my hipbones where he slid his hands under my gray sweatshirt. For a moment, his hands touched
my skin and the flowers contracted their backs. With another move, the sweatshirt was off and my
white tank now top lay on the grass. The dancers swayed from the balls of their feet to the top of
their green shoes. He slid his leg over my exposed hips, his lips acted as the bow to my violin and
we played the right note for the dancers. His lips on mine blocked out the swaying dancers, the
burning sun, the many soaring butterflies and the soft lullaby of the humming birds that where once
there. It seemed to all fade to black and it was only him and me. Him with his soft skin and his
smell of citrus and pine that made me hold him closer with every embrace I could still. Then from
the distance a dream braking siren whose voice was heart breaking thing to hear called my name. When
there was no answer and we thought we where at peace it would harp again, never getting how where
escaping just us two. Not even the lilies and daisies who played as our personal dancers where
invited to our symphony. She harped again and we both knew she wound not cease until she had crashed
a ship. I reluctantly got up and followed the calls. Sliding with every step down the awkward hill,
his hand grasped my wrist before I was in eye shot of the siren and her song. He pulled me into his
chest and I smelt him and felt the warmth from his body. I reached high to kiss his jaw line and he
smiled and kissed my forehead. I sighed and watched the flowers dance again, sad that I was no
longer their choreographer. 'Anna' he spoke so softly that everything stopped moving to hear him
clearly. 'yes' I was still transfixed by the flowers. 'I love you' I smiled and turned
walking away knowing that was my dismissal, my quo to exit. Slowly I turned on my hills and looked
at him his eyes bow studying the moving ground. 'I love you too Jacob' with those words his face
propped from the ground and a smile that crinkled his face appeared. 'goodbye Anna, see you
tomorrow' I nodded as the siren called my name again. With those words I walked off , to answer
the siren calls.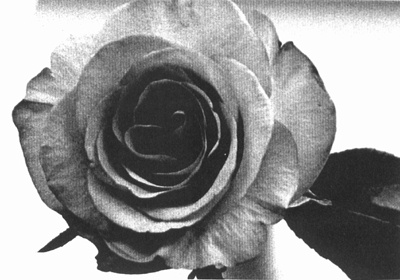 © Liza C., Seattle, WA