Obsession
May 27, 2009
I suppose, obsession is too strong of a word to use when speaking of this matter. But I also suppose that "occupied with" would be to light. I hope and pray you never have to feel what I feel now. Heavy, wet, pain drenched tears, are rolling down my face, just as they have for every night the past couple weeks. I hope you never know what it feels like, to want something so bad that it hurts, and then you finally convince yourself it's impossible to own.

I spend hours, no maybe even days, just thinking about what his face looks like. Analyzing every square inch of what I could remember. Every small little detail, I attempt to decode, in hopes of some secret meaning lying behind it. Hope is still there, which means my many attempts to demolish it have failed. I am not cruel to heart or to my head but, I think of the request to exterminate these feelings as more of a preparation method, then a form of torture.

Do you remotely know what you feel inside, when you are so entrenched with grief, because the one person you think is perfect, is impossible to reach? I do. I feel that agonizing pain everyday in the back of my mind. Confusing myself constantly, saying "There is still a chance." then quickly changing my view. "No there isn't.". I dream about the next time we'll meet. I dream about what I'll wear. I dream about what his hair will be like. I dream about how fast my heart will be racing. I dream about if it will go as fluently as I so hope.

In truth, I attempt to convince myself that there will still be a chance. And as I sit here, I still try and persuade my feelings. But he is much older than me. Much more mature, and much more ready to take on a girl that is older than I. Plus, he lives far. Far enough that it would be a deal breaker. Have you ever met anyone who was so amazing, you decided to start a relationship with them with all these obstacles in mind? I think not.

So, there goes my hope. Out the window, and still I feel as if there is a chance. In theory and on paper, we should be perfect for each other, Both sporty and athletic. Both interested and excel at the arts. Both level headed and driven academically. There's also the looks factor. He's gorgeous. With his, shaggy golden blond locks, hanging on his cheeks. His light golden skin, that has a kiss of orange in it. His perfectly structured face and beautiful lips, eyes, ears and nose. Then, there's me. My frizzy, unconventional brown hair, my rough uneven skin tone with my bumpy skin defects. My way too brown eyes, and my droopy, lumpy, cellulite built stomach. My hairy arms. My too small ears and my weirdly shaped nose. Worst of all my wide spread, uncontrollable, unpredictable, mouth. Which happens to be the problem more often then not.

Another point that I have for convincing myself to give up: unless we stay together through middle school, high school, college, and then get married, we would break up. Unfortunately, I have no idea how I would handle that. Someone once told me, having the perfect guy to date is a dream, but when you break up, it's a nightmare. It turns from perfect to perfectly painful. I believe that is too true for words. Breaking up with some doosh you dated for the heck of it is "a bummer". Not heart wrenching, or unbearable. A bummer.

So maybe it's best I don't do anything at all. Yeah, that what I'll do. I'll just forget about him. If that's possible. In fact, as I'm sitting here, my eyes become heavy, with those tear drops I told you I had cried. I dream about seeing him. Not when, but how long. I dream of him dismissing me. I dream of him disregarding me and not thinking twice about me, and at the same time, I dream about him thinking im the most beautiful girl in the world and holding me in his arms. It's a lot to dream about.

I am so young to be this dependent on this idea of a relationship. I am too young to think he's "the one". I am at the same time, too young to pass up a chance like this. One day, I'll read this and giggle at my foolishness, laughing about how I thought he was my soul mate, and of course, right there in the picture, is him laughing along with me, with a matching ring on his hand. I can't imagine being with anyone else.


Some people call it obsession. I call it love.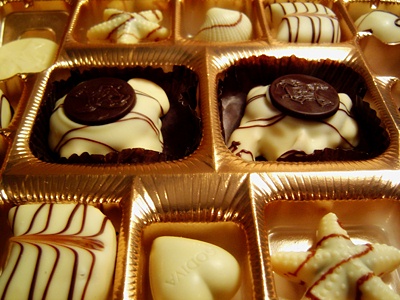 © Dat L., Worcester, MA