The Heart in the Box
April 19, 2009
"Lucas, I said leave me alone!" I tried to slam the door, but his foot stopped it.


"Come on, Cameron, don't do this. We belong together."


"I told you, I need time to think! Go away!"


"You know you're just gonna come running back to me in a week, saying how sorry you are." He said with a smirk. "That's what happens every time isn't it? You yell at me, then come back apologizing."


"No! You know what? It's going to be different this time; I will make damn sure of that! I'll lock myself in my room if I have to!"


"Fine. Whatever." He said, defeated, and moved his foot, so I could slam the door closed. I backed up against the wall, and sunk down to the floor sobbing. He had no right to be mad! He was the one who cheated, he was the one who wouldn't commit, and now he's gonna turn around and pin the blame on me.

I wiped eyes on my sleeve, and pulled myself up. I yanked my phone out of my pocket, and punched the keys angrily, dialing Jared's number. I held it against my ear, and tried to pull myself together. He picked up. "Hey Cameron, sup?"

"Um, could y-you come o-over here." I sniffled

"Of course. What's the matter Cam?"

"L-Lucas w-we broke up." I stuttered.

"What?!" He was furious, "Did he hurt you?" He demanded.

"Not physically. N-no."

"I'll be right there." And he hung up.

I dragged myself in to my room, and onto my bed. It felt like he had ripped my heart out of my chest, and there was this big gaping hole.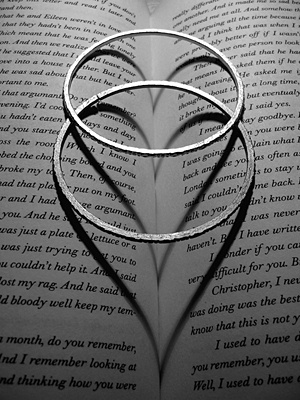 © Julia K., Old Tappan, NJ