Carlos
April 4, 2018
Carlos was the newest custodian to our school. Youngest then, too. Carlos has seen two people die, Mr. Johnson said. Same day, too. You see, he lived in El Salvador. That's a scary place. You see people die there. He was visiting old friends over winter break when he saw it happen. He saw two strangers die. El Salvador. He took that home. . .
"Amigo!" an unknowing teacher would say across a classroom to Carlos when he entered.
As he did his job, a mellow "Amigo" would emerge from his breath, and he would pour a bins' waste into a large, black plastic bag that he would sling over his shoulder. Carlos never showed his eyes. Yet, all the other eyes of the classroom fell on him, all unknowing; glancing momentarily within the window of time that opportunes someone to examine another, in hopes of fully understanding them. They could not. He kept his head low and went on with his job. Carlos never showed his eyes.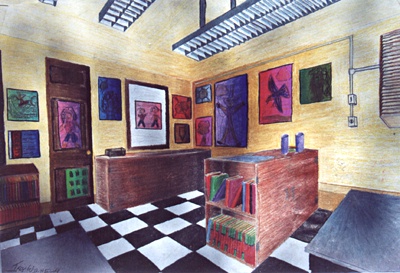 © Troy W., Kannapolis, NC