Chases His Past
March 23, 2018
February 2018
My life, halfway through senior year, was one big monotony.  It was an extension of the dreary, soggy, frozen Exeter winter.  I had spent so much time and energy on work for the last months and years and I was now in a lull.  The most hair-raising saga of my life was already four years past, but for most peers it had only just begun.  Mine had only died down two years ago, and I was still a little up in the air.  My AP exams weren't for another 3 ½ months.  I didn't even need to think much more about college until next year.  I'd already gone on tours and to application classes, and was chipping away slowly at an early decision application to Bowdoin.  Here I was.  A high school success story on paper, so far.  My family was constantly telling me that I should step back and look at what I've achieved.  Local Teen Defies Odds and Doesn't Succumb to Juvenile Delinquency in an Awe-Inspiring Display of Academic Aptitude.  Who am I kidding?  Not even Seacoast Online would care about that, and I'm not exactly Daniel out of a Nicola Yoon book.  No one could ever see me as that, given my foster parents and their reputation.  No one could also see the half of what I had done, but I was about to change that with my applications.
March 2015
"Chase!  Come over here right now!" came the shriek from my uncle, the other family success, from his auto-body shop.  I knew, even at fourteen, that it would take a lot to get out of here.  I had already formulated so many ways to tell Uncle Norton this, but he wouldn't give up his delusion of my becoming a successful mechanic.  You'd think that a fourteen-year-old fumbling with a wrench in an attempt to satisfy both the requirement to help out at home and his curiosity about Saharan ethnic groups would send the hint that he wasn't cut out to be a mechanic, but apparently not.  Norton and Leslie had been in charge of me since I was about nine, a couple weeks after my parents had left on a work trip.  In the midst of the ensuing chaos, I was not only distracted and alone, but even less motivated to comply with my new parents' goals for me.
July 2011
    I was happy, and I was free.  I was basking in the precious New England sun in July, made only sweeter and warmer by this freedom I now had, as a recent fifth grade graduate.  I was done with penmanship and cursive, astronomy and long multiplication until the end of August.  No matter how much Mom and Dad tried, all I wanted to do that summer was play and read outside, in the pool, on my oboe, kids' magazines and novels; anything but anthropology.  My parents were both researching the change in recent decades of certain ethnic groups living in the Sahara, and as an eleven-year-old, I couldn't have been less interested.  They tried to show me pictures of the landscapes, of the camels, of the homes and clothes so much different from mine.  I was eleven.  So many things interested me, but not anthropology.  Young as I was, I could tell this disappointed my parents.  I tried to feign interest sometimes, but they saw the truth, how I cared so much more about other things, my own interests. 
    This arrangement worked just fine until it was almost August.  My parents had just left on a field research trip they'd been anticipating for months, and I was sent to stay with my mother's sister and her husband, Aunt Leslie and Uncle Norton.  My parents wanted me to see the world, and we'd already travelled a lot as a family, but they didn't want to risk their son getting heat stroke or being so aimless for those five weeks.
August 2011
    At first, the emails were frequent and enthusiastic.  My parents smiled from under their hats and backpacks next to the people they were interviewing in low-resolution email attachments.  We followed their route between people and settlements, across Algeria and into Mauritania.  But, as the weeks passed, they spoke of increasingly sporadic internet and of crippling heat.  By the third week of their trip, only one more email had come in.  My parents looked more tired than in any of the previous pictures, and most of the pictures were of other things.  Despite the less cheerful email, they signed off with about ten "XO"s.
    We didn't think much of this until the day they were due to fly home.  They sent no itinerary which was unusual, although we already knew the travel information, like usual, and we hadn't heard from them since that last email from a week before in the center of Mauritania, in the middle of the desert.  I remembered my confusion.  My aunt and uncle placed calls to the airline, the university, their travel phones, their group leader, and eventually the American embassy in Nouakchott. 
September 2011
    Sixth grade had already started and I began middle school with pencils and binders from Walmart instead of Staples, and a Stormtrooper lunch box instead of the familiar rectangular kind from L. L. Bean.  We went around in a circle that first day, reciting our favorite parts of the summer.  I racked my brains back to July, back with my parents, when the summer had been fun.  It took far longer than it should have, but eventually I remembered the day we'd driven to Boston for dinner and a symphony performance designed for kids.  No one else thought this was awesome or anything.  The rest of the circle shared highlights much like what my summer had turned into with Leslie and Norton.  Separate from the adults, all about aimlessness and free time, without much academic discussion.  I felt a wall building in my head.  I'd always known I was different from these kids, but here was even more proof.
    Also, I couldn't exactly tell my new classmates that I'd had the worst summer I could remember, not only because my parents were missing in Mauritania, but also because I'd been shunted into the activities they loved so much for the second part of the summer, and I found it all so boring.
December 2011
It had been months since we'd heard anything about Mom and Dad.  I had stopped thinking about them consciously, until a week before Christmas, their absence manifested itself as a constant pressure on my eleven-year-old shoulders.  My classmates only cared about playdates and iPods, skateboards and sleepovers, books and family.  Family.  I lived in a relatively well-to-do community.  Many kids had supporting, loving families.  Even the children of divorced parents often spoke of juggling their time between parents.  But here I was, a loner among sixth-graders, likely one of the few kids who even knew what and where Mauritania was.  I couldn't relate to my classmates.  My teachers, aunt, and uncle were slowly moving on.
October 2012
    With seventh grade came a dull acceptance.  I was spanning the world between my new parents' vocational world and my biological parents' academic sphere.  I wasn't really friends with anyone from the children of either group at school, but then again I'd never really developed any tight friendships.  I wasn't lonely in that way and I wasn't depressed, but there you have it.  I never fully relinquished the love of scholarly matters, but with world history at school came the inevitable descent into units involving Africa and Mauritania.  My classmates were split.  Some showed the familiar indifference as they did towards everything else at school, while some were interested in the new unit.  I slumped in my seat.
My confused history teacher approached me as I stuffed my binder into my backpack after the bell.  He knew my new parents, and my standard enthusiasm for learning.  I explained that I wasn't looking forward to the week before Halloween, when we were due to cover the nations of Northwest Africa.  He began to give me a canned teacher-speech on the importance of accepting different cultures and ways of life, but I interrupted and explained that my parents went missing there, my justified sensitivity to the topic.  He said he understood and offered for me to talk with him or a guidance counselor, if anything made me upset.  He also said that if, for any reason, I needed to leave the class, I could. 
Mr. Cranton's expression was confused as our conversation ended with the confirmation that my parents worked for UNH.  It would take a long time before I understood why.
June 2013
    As an almost-eighth-grader, I was asked to revisit the goals I had made for myself earlier in the school year.  I had neither been dreading this day, nor excited for it.  It was like a movie where the background blurs and the camera focuses in on the protagonist.  I went up to Mr. Cranton's desk to retrieve my blue slip of paper.  The blurred background was the classroom, the other kids giggling about their goals to ask out a crush or clean out their binders.  But I sat solemnly at my desk, in my self-imposed island of the classroom, a relic of the beginning of my friendless year.  Jem, Alicia, and Patrick didn't know about my parents or today's significance, but they knew I lived with my very different aunt and uncle.  They didn't interrupt me as I stared at that sheet on which I had scrawled "success at the airport" below some school-type goals about "A"s and socializing.  It didn't help that this paper was only a punch in the gut, a reminder of everything I wasn't and everything I loved, and most of all everything I now couldn't reach.  Leslie and Norton meant well, but I felt trapped.  My only opportunity came in the form of the last day of school.
After an extracurricular presentation about extending outreach and knowing your voice, even without the direct encouragement of school, I was determined.
July 2013
    Norton and Leslie came home to a new eighth grader not happy about summer, but instead I was scouring the internet: maps and airline websites.  They were worried, but it seemed like I had always been more than they could comprehend.  They knew my circles were different than the dangers of theirs as kids, but they didn't know what my behavior meant.  They also didn't know the imminent change in their lives, never having left the country.
August 2013
    My first month abroad was not what I expected.  Flights to the region were cheapest to Casablanca, and only now did I know about the Polisario Front.  Now I was stuck and alone but with family, a child in a parched kingdom thousands of miles from home with only spotty, expensive cell signal.  When we arrived, we planned car rentals and began planning appointments with public relations search experts upon our arrival.  I needed to call the school district and some acquaintances, since we left without warning.  The memory of clean faucet water, churches, and dense forests faded as summer blended like the reddish dust into an equally hot almost-fall haze.  I had found a cheap room in a riad in Essaouira.  I knew that finding a trustworthy guide willing to cross either the closed Algerian border or the empty Western Sahara with the threat of paramilitaries would take a long time.  I had permission from my aunt and uncle, unsurprisingly, to take the year off my education if my "wild-goose chase," as they called it, turned out to be promising.  They had little faith in my erratic and sudden attempt to solve a disappearance from two years prior, but were happy to see me show interest in something they at least kind of understood, that we would be able to share.  Nevertheless, I was doing the bulk of the research, though my new parents were on call for all reservations and formal encounters requiring an adult. 
Using from the pool of emergency family money, we had set off into a land I knew only from websites and research papers, and one my aunt and uncle had hardly heard of before two summers ago.  Their immediate, sensible, calls had not been received by the organizations.  We had waited months, by which point we were too busy to leave the country for an unspecified amount of time.  I wished I had done more sooner, though I had been too young to do it by myself at the time.  These feelings had been swirling for the past two years while we were waiting for the authorities and then I was working for the right time. 
Everything different was fascinating and a reminder that I needed to hurry up and find out where to go and how to look, before it was too late.  Being a vegetarian in North Africa wasn't as easy as you'd think.  Most restaurants only had two suitable options: vegetable tagine, or vegetable couscous. It go tiring after a while, just like the endless hundred-degree days spent sweating around tour offices and local chapters of embassies.  The chorus of underpowered scooters and the five-times-a-day calls from the muezzins spreading their request across the land from minarets were the metronome and hi-hats to the search.  Everything felt more urgent in the walled city we had deposited ourselves in for the time.
I imagined these callers-to-prayer were my parents, from across the desert, finally voicing their location and information.  But just because I'd never heard this Muslim ritual didn't mean that it was something new.  Maybe my parents have been calling and I just couldn't understand.  Maybe it was just wishful thinking.  I still had such a long way to go.
November 2013
    After a few months, we finally had a guide and a date.  The weather was cool and I knew the rudiments of the Arabic alphabet.  I had established internet connection to continue my education, having informed the teacher of the vague details of my situation, enough so that she knows I might need to abruptly stop and start.  Our guide was really a truck driver who had a tourist permit to ferry people around.  We were loaded like cattle into the back of a van and informed that we may have to hit the ground, that bulletproof vests were located in the back, and that we were to discuss politics under no circumstances at any stops along the way.
    Thus began our week of driving at short intervals to Nouakchott over a route spanning thousands of kilometers through a UN-unrecognized country.  We had a set of meetings with diplomats more receptive to relatively local requests than intercontinental pleas, but the road was obscured by dust.
    Leaving the medieval settlement didn't help alleviate the haze, the sense of urgency and helplessness combined.  Our guide didn't have, as my parents used to say, "American Efficiency."  It wasn't his fault, entirely, either.  Norton and Leslie were doing all they could to contain themselves, but it was too much.  They were abroad for the first time, in an African region with so many languages and cultures, history and danger.  They didn't realize like I did that every time they asked Abdul another question, his pace became more meandering on the deserted roadway.  I kept telling them this once we were out of the car, but they kept losing perspective.  They were here to investigate a family disappearance, but they felt like chaperones.  They told me every day.  This was their main counterpoint to my begging that they stop asking so much.
December 2013
    It was only weeks before Christmas, but no one cared.  I had been dulled by over a week on the road, cramped in the backseat with the same rations and tent every night, the same battery-challenged laptop to learn the familiar things from home, like Algebra and Latin.  My aunt and uncle had their eyes opened to a whole new existence, with me left in the dust.  They were using every spare laptop moment and quiet time to ask questions and understand culture, in the midst of this environment.  I was left aside, the kid who couldn't help, couldn't drive, couldn't speak French or Arabic, and my anthropological knowledge was suddenly less important with little contact with others.  Wherever they were, everyone who lived here wouldn't care either with the religion different than at home.  I had to process every day what a parallel universe this was. 
    Nouakchott was just another vibe of city, similar to other neighboring countries I'd seen in Europe and the Americas.  We arrived after a few days at the embassy, where nobody spoke English.  Translating stilted phrases likely garbled by three-way interpretation through Abdul allowed not a whole lot of progress.  We couldn't understand and we weren't getting anywhere quickly. 
    We eventually asked for a professional interpreter.  We thanked Abdul profusely after paying him and having dinner together, and we were yet another step closer to finding Mom and Dad.  It took weeks of searching through customs data and whatever else our meager security clearance, obtained through extensive questioning, permitted.  We saw that Norah and Walter Verne had passed a police checkpoint on the Western Sahara highway, heading north, on August 3, 2011, the day of their last email.
    Chills ran down my spine.  One police checkpoint record from the same lonely highway we had recently driven down was the last dot on the map of my parents.  I smiled with watery eyes.  "Shoukran.  Shoukran.  You don't know how much this means to me."  I was sure that this elderly officer had seen premature hope countless times before, in his line of work.  But we set out the next day to the coordinates on the map, this time in a government vehicle with the man from yesterday,   Amadou, and his scribe to record more details.  This new man understood English, and it was startling how much difference this made, right off the bat.  When he asked for names of the disappeared, I reported back, "Norah and Walter Verne, my parents."
    His reaction flashed confusion and then alarm.  "You … you say they are … your par- parents?"
    "Yes, sir.  Does that mean anything to you?"
    "You understand that you are withholding information from the Mauritanian government?  You sought us for so long to help you and you don't even tell us the truth?"
    My aunt and uncle exchanged worried glances right then, and I took their cue.  "I've told you everything I know, and this means a lot to me, as I hope I've shown."
    "I mean, maybe parents wouldn't tell a child such things.  I'm not trying to create trouble here, but I'm not sure you understand the whole situation.  Your par-"
    "With all due respect, I've lost more time thinking about them than you could ever guess, over these last years.  I don't think you could tell me anything new.  How long have you been looking into this, a couple week now?"
    "Child, your parents are not who you think.  As I was saying before you interrupted me, your..." I braced myself for whatever was coming.  I hadn't come all this way to block clues out.  "...parents, they worked for the US government, they were undercover."
   
February 2014
    Now looking through CIA and FBI records, we were slightly closer still.  After weeks of interviewing workers and citizens and making occasional treks to the desert to meet nomadic groups arriving at the capital for supplies, we finally found the record we were looking for.  It detailed a survey for new relief missions, from the perspective of which people would be receptive to and wanting to help with any new change and construction. 
    When this had stewed in my brain for a few days, I remembered the confusion of my seventh grade social studies teacher when I told him what I knew, soon after this all began.  UNH had in fact been a contract source of fieldworkers for the CIA, but it never crossed anyone's mind in the search.  What was supposed to be a mission of hard work and a heroic rescue in such a remote place was only shaping up to be a lot of paper-pushing.  It shouldn't have been a disappointment, but it kind of was.  We were closer to actually achieving our goal, but hardly closer to learning Arabic, finishing online middle school, or leading a successful physical search mission.
    When finally we were presented with an audio file on email from a tourist worker in Oualata, we had direction.  Workers remembered seeing a caravan with foreign government markings pull into the oasis town, and these workers had interviewed him and some colleagues about new roads and schools, but then it was night and they had to cross town to get to their accommodations, and nobody saw them the next day.  We were informed that they had seen government workers leave without warning before, especially since foreigners were always eager to get away from the depths of the Sahara.
    Faced with another journey of hundreds of kilometers, we brought computers to search for old photo, video, and audio records to show to anyone who might have location information.  We arrived in that oasis so far removed from everything with such high hopes, but everyone we interviewed seemed to recall either a hurried departure or loud sounds of scuffling in the night.  When we asked how long they'd been there, estimates ranged from four months to over two years.  I didn't know what to make of the higher estimates, since they were much more frequent and made no sense.  If my parents had been in this very settlement in the past few months, why had they not contacted us since the summer before last?  Was this their way of relinquishing their parenthood?  Did they split up and do it so far away so I wouldn't know?  Did they have something to hide or were they ashamed of me?  I had no idea where I fit into all of this.  I felt like the awkward extension of the family in the next few days.  The hotel owner had seen them, without a doubt, last August, but not since.  He also hadn't seen them before that but after their arrival the previous year. 
March 2014
    The Mauritanian envoy was discouraged enough that after a month in Oualata, they gathered everyone for a meeting.  They acknowledged the weird circumstances around the disappearance and hidden US government work to our family.  They understood that I was a child adrift.  They'd seen the less natural dynamic between me and my foster parents compared to the kind of relationship they were used to seeing both at home and with families who travelled intercontinentally.  They made it abundantly clear that it was a waste of resources for the entire group to stay here any longer, but that a tiny team would remain and inform us of any leads. 
    On the ride back to Nouakchott, I was in a trance.  I had spent years thinking that my situation was temporary, no matter how bad it looked.  I never fully accepted that my parents were lost or dead.  Dead.  Even at thirteen and having seen the signs for so long, it was the most likely possibility.  It really didn't help that my aunt and uncle, between tears, were asking me how I'd like to train to work with them, now that our situation was more permanent.  They had always been unable to become parents until my arrival, but they held back at first because they knew that the situation could change at any moment.  But instead of seeing this failure as a collapsed hope, a shaken world, and extremely upsetting, they had been prepared.  Beyond that, they had been ready to take me in fully for so long that while I was crying my way out of the interior, they were trying to internalize me into their lives, offering me a summer job at their shop.  I burst out at them, even in front of everyone, with that the only way I was broken out of my trance.
May 2014
    Back in New Hampshire for the end of eighth grade.  It was exactly what I had and hadn't wanted.  After nine months with my foster parents in North Africa, I'd hoped that we would have had more than this.  It was a limbo between life and death, disappearance and closure.  I had seen where my parents might or might not have recently been, and I'd seen the lay of the land.  But I hadn't found them, and it had been almost three years since they'd gone missing.  Now I not only felt like the odd one out at home, but also at school.  There were the friendships I'd carefully and slowly developed by the end of seventh grade had grown around me, where I was that old stone foundation for an abandoned house peeking out of the woods.  I was back adrift where I'd started in sixth grade, but now I was even more separated from my peers, back for the last months of eighth grade.  It was hard to be back among the people whose lives were so comparatively simple, who had been around me since kindergarten, and who had been a part of the normal transition to high school in the past months.  The first week back came like a punch in the gut.  However nice he was, our principal had to tell me about everything I'd missed.  He meant no harm, but learning about all the non-academic things I'd have to do to catch up further entrenched that I didn't really fit in anywhere, family and now school having been taken from me.  He knew about my parents' jobs from Before, and he asked me if I was still interested in what they did, to which I could only nod mutely.
July 2014
    School ending was a hollow celebration for me, mostly just showing time slipping through my helpless fingers.  I re-dedicated myself to finding somewhere to fit in, where I found a flyer in the mail for an internship in any of several departments at UNH.  I didn't throw it away because I needed a reason to get out of the stinking garage, but I felt guilty for not telling my parents my motivation beyond just college experience. 
    The first day wasn't what I'd expected.  I knew I wouldn't be doing actual research or anything, but I was just sorting records.  As luck would have it, I started with professional development acquisition forms from 2010.  Not exactly riveting.  I was to sort the paperwork by department and current position or rank of professor as of June.  By the end of the week, I had finished the 2010 records and was on to 2011.  I hit May and there was still no mention of my parents.  I didn't bring the issue of my parents up right away to my supervisor, because I wanted him to see that I was interested in the position and not just my parents.  But by the second week on the job and papers from June, I brought it up. 
    "I thought the name was familiar, Verne," my parents' old department chair mused, "I'm sorry to say that they haven't crossed my mind in a while.  Have you heard anything from them at all recently?"
    "It's a long story.  I was away for a long time looking into it with no luck.  I don't really want to discuss it now.  But, as long as we're on the subject, have you heard from them since those last few emails?" I had seen that the department had been copied on those precious emails, which I knew front to back, top to bottom, every word.  They had been the foundation of my entire search, where I had dug them out every time a new interest had become involved.  "I know it was a long time ago, but I've decided this will be my last active search.  I've spent so much time and effort and I want to move on after this."  I didn't, really, but I needed to start high school strong.  I hoped he'd read between the lines and see my poem in the university journal kids' section.  I published it there even before this opportunity came along.  I didn't know how to handle it, how much to tell him, and what I needed to do, even after so long.
I'll
never forget but how was I
supposed to get anywhere with
you
so far and so absent?
(I'm sorry)
But where do I turn,
how much is
too much or too long,
when is it selfish to stop and
when will you forgive my
actions,
will you ever give me any clues
(?)
Department of Anthropology, University of New Hampshire, Durham … I closed my eyes and sat on the dusty ground, carefully clutching some apparent communication from my parents dated ten days after that last email.  August 13, 2011.  I held the manila folder in both hands, feeling it and wondering, mind racing.  Last email.  They were tired.  Last contact.  How did they send this?  Is it a printout?  Why didn't they tell me anything?  What did I miss?  What if this makes it worse?  "What if this make it worse?"  There's only one way to find out, I answered to myself in my head.  I open the folder to the pounding metronome of my heart, only to find another envelope within.  "Is it a dream? … That comes crashing down on me … I want to believe … All smoke and mirrors / And although it's gotta go like this I know, hell will always come before you grow / I know I took the path that you would never want for me … I know I let you down, didn't I?"  Imagine Dragons in my ears seemed to know what was going on.  I sat there thinking, listening, waiting.  For what, I didn't really know.  Songs passed with thoughts, in a hopeless jumble of pre-reactions to a letter I had only just found and hadn't even opened.  But when I heard the distant hallways fill at the end of a summer lecture, I used the passing time to prepare myself.  If I did it then, with other things going on, it wouldn't be as much of a shock.  Who had I been I talking to?  God or something even though I was an atheist?  Hallway hubbub was as good a time as any, I guessed.  This was the first definitive piece of evidence since this all started.  Why didn't I come here first?  Why did I decide to go to Africa for nine months first?  I guess that was untravelled mechanic relatives for you.  Great guardians.  Why was this in the professional development folder?  They couldn't have been planning classes from a research trip, could they have been … ?
Schhhchck.  The top seal was broken.  Wait.  I needed to ask Old Department Chair.  I didn't even know his name.  "Excuse me!"  I called my plea for closure in disguise across the dusty storeroom.
    "Chase?"
    "Yeah.  Uhh, I found, well, an envelope from my parents.  It's dated the last day they sent us an email.  I kind of started to open it, I'm sorry.  Am I even allowed to do that?  Can I look inside?"
    "Well, that would usually be illegal, but since they're immediate family and you technically asked permission, you're fine, buddy.  Just holler if you need to talk or if anything important is inside."
    I sighed more deeply than I knew was possible.  "Thank you so much.  I really appreciate it."  My hands shook as I looked down again.  I'm more confused than ever, but this is my moment, whatever I find inside.  Closure, please. 

To whom it may concern:
As you are well aware, the CIA has contracted both my husband and I (Drs. N. and W. Verne) in an international aid and anthropological research mission in Algeria and Mauritania.  Our work has been kept under wraps to everyone outside of the operation due to potential conflicts of interest from a US financial perspective, and from a geopolitical standpoint, as our route will take us within the vicinity of the sphere of influence of the Polisario Front.  There are other research factors at play preventing much communication.  Please, please, tell Chase we're safe.  Any family would do, but make sure Chase knows.
This message was intended to be sent before our departure, but complications in the planning and workload of our new duties has prevented us from sending it until this point.
As such, we will be unable to serve our regular duties at the University for an undetermined amount of time.  Please allocate our professional development funds for the upcoming academic year towards the renovation of the tutoring space in the department building.  You will be able to inquire about the duration of our work at the CIA with the security clearance code for the faculty copier and the project title "Via Vitae."
Communication may be difficult during the duration of the project, so we may not be able to provide further updates. 
Regards,
Dr. Norah Verne
Dr. Walter Verne
   
Confirmation, but nothing useful.  Only in this filing cabinet because of those two words.  Someone must have opened and re-sealed this to find out, probably that Chair.  This was so cryptic, and it only cleared things up a little.  It also showed that that stupid paper-pusher of an employee didn't even think to scan the letter for important information.  He was only looking for a way to file the words of the people in question.  That tutoring area had been updated years ago, but that wasn't enough.  The building had been informed of their absence, but not the people closest to those who were gone?  I was beyond angry, and it took a while to cool down enough to make the next step.  I wasn't going to talk to the Chair, I wasn't going to learn his name and I wasn't going to keep working for him.
    "11235813, Via Vitae," I muttered under my breath as I opened the CIA public inquiry email address and a new document, after copying the letter to Leslie and Norton.
September 2014
    Sluggishly as most government things, the response arrived with a delay.  It explained a lot more than that errant letter from the job, but wasn't a full answer.  It only said that participants in the program had been asked to participate in a three-and-a-half-year extended survey for a government lifestyle report.  Since I had decided to trust the information the CIA had sent me without even asking if I was who I said I was, it meant that I might hear something new in February.  I didn't really know what to think.  My family and friends had been the backdrop to this never-ending trail of false hopes and tiny clues.  I had never wanted to really give up, but at that moment I was torn.  I wanted to believe that email, since it was the most favorable outcome at this point.  But at the same time, I didn't want that to be the truth since it meant that my parents had cut off communication with their entire family for years with no warning.  I wanted to talk to them to get the whole story, since an impersonal government communication couldn't possibly have been the full story.  I knew there was more, I just hoped I wouldn't be disappointed, since each step closer to the end of the odyssey was another step up a ladder where a fall would hurt more and more.
August 13, 2011 (Trip Log Retrieved from Participant Microphone)
    "Get over here!"
    "Wait!  Don't we get to tell our families?"
    "Yeah, why weren't we told of how abrupt the cutoff would be?"
    "Because that would skew the results.  Now, get into the building.  You know, you're just digging yourselves into a hole.  You're just showing that you can't live like these people you're talking to and studying, that you can't go even a couple hours without those puny little blocks to talk to people."
    "But that's not fair, I have a family!  A job!  I don't live in a vacuum.  Did anyone think about how this would impact the rest of our lives and the people in them?"
    "You should've though about that before signing up, huh?"
    "Do you care about anything besides this twisted research?  No?  Didn't think so."
    "All right.  One letter.  One.  No phone, no computer, nothing else.  To your employer.  It will be sent.  I know you don't believe us at this point, but we won't intercept anything."
February 2015
    On the last day of the month, my inbox lit up with another new message.  The subject line was "End of Via Vitae Extension."  I called Leslie and Norton into my room and we read the message out loud.  "In a landmark study in terms of length and information gathered, the Via Vitae mission is now complete.  In the first weeks of the program, researchers were asked to gather lifestyle information on some inhabitants of the Mauritanian and Algerian Sahara.  The information was used in a report analyzing the pros and cons of providing infrastructure aid to the region in a gesture of strengthening diplomatic ties with the region.  Of the 30 participants, only 5 were called to serve on the next stage, in which members were asked to live the lifestyles of the people they were interviewing, to further the depth of the report and the participants' own research and understanding, as well as providing information on the new focus of overuse of electronics.  The coordinator of the program was poorly trained and therefore did not allow the three individuals he was in charge of to properly notify their families and employers of their extended absences.  The mission was overly ambitious in relation to the number of subjects about information was gathered.  Our results have been important, though not justified by the smoke and mirrors of the program.  We sincerely regret any strife this may have caused."
   
March 2015
    Still reeling from the new information, we hadn't heard anything after the official disclosure.  We decided to inquire more the following weekend, until the doorbell rang.  We were all on edge, but it was just the mailman.  Another large envelope arrived, but not from Amazon this time, but from my parents at the University.  They wanted to meet in their old offices to regroup on April 1, with enough notice for everyone to prepare.  They confirmed that it wasn't their fault and that they knew nothing of the project before they arrived, and that nothing they could do would ever make up for it.  But, they wanted us to know that the experience had changed them.  We had to show up to find out.
August 2015
    Not always having had the right people to talk to, my best source of reflection and sorting through things had always been the written word.  One of the first assignments in English that year was to relate a personally significant experience, and of course I chose what had happened that spring.  I quickly summarized the beginning of the saga and our failed attempts to solve what had happened.  Then, I set the scene for last April …
I don't need anyone to read this.  Nor am I desperate for an answer.  Well, not from you at least, whoever you are.  I really just want to add my cries to the void.  Maybe it'll take a weight off my shoulders, maybe someone will genuinely care, or maybe They will see this, because what they did was not okay.  You see, I'm not going to use their real names, or jobs, or places.  I don't really want anyone to find me.
This assignment didn't tell me to post this anywhere, but I just started writing the words lodged in my brain.
Has someone ever told you something other than the whole truth?  Have you ever been in a relationship complicated by miscommunication?  Have your parents ever changed their minds?  Has anyone ever made an important decision (whose outcome will affect you) without telling you?  Have people you loved ever put work above family or friendship?  Have you ever been excluded?  Has a business trip ever resulted in loneliness or abandonment?  Have others' decisions ever forced you to rethink your mindset?  How much do you care about your loved ones?  Has your life ever been derailed?  Have you ever been replaced by a lifestyle?  Have you ever had a reason to get your hopes up, only to see them dashed?
Yes, yes, yes, yes, yes, yes, yes, yes, more than you'd think, yes, yes, and yes.
What are you supposed to do when your parents (role models, hard workers, with interests similar to your own) decide to abandon an adolescent son, large and caring extended family, stable and immersive careers, and a familiar way of life?  For Them, a routine work trip turned into an extended field research study (which bureaucracy prevented us from finding out about).  I spent middle school thinking my parents were dead, missing, both, or worse.  What I could never have guessed was that they were completely fine.  Well, fine except for the fact that they never followed up to see what we thought about the extension to their trip (they should have seen that the potential for miscommunication was high, but maybe it was all a part of some plan of theirs to talk less to all of us stuck in New Hampshire).  They failed to mention that they had decided to stay in Mauritania to live as nomads.  I know the director was deranged and tried to halt communication, but hearing nothing for so long doesn't mean I'll forgive them like nothing ever happened.  I had my hopes up for that day, too.  I expected that they'd at least want to spend time with us or set up a new routine for communication while they were gone.  I know they've always taken their work so seriously, but this is one of the worse outcomes I could have imagined.  they don't even want to talk, to try to explain or make up for everything, to invite us to share, just the way they've taught me about their worlds for all those years. 
So now what do I do, O Almighty Internet?  They're gone for good now.  I don't know if and where or when to visit them.  I don't know if they deserve my time or want to hear from me, their formerly beloved son.  I don't know what to say if they reach out to me, however unlikely that is.  Maybe they won't even be able to find me.  So now I'm stuck living (at least until college) with my aunt and uncle, without the hope of light at the end of the tunnel.  We're not really interested in any of the same things, and we don't have any similar goals.  Maybe we can work on processing this together, though.
-VERNaCular (my screen name)
… but then I dove even further into the events of April 1, 2015, and all that wretched conversation.  I started typing, slowly at first.  With increasing urgency, words about their abandonment, offhandedness, casual apology, concern, but most of all their change.  They twisted, backspaced, and erased their way from my brain to my fingers barely controlling the page.  Plain prose wasn't enough.  I broke down scenes into poems, poems into sound and syllable, the syllables only a shadow of what I had never ceased to feel.  When finally my story was out, I was drained.  Not happy to be done or happy with my work on the assignment, not sad at the ending or my related social problems, and not mad at anyone who had tried to help.  I was just an iceberg with its scientific significance already explored, slowly melting into the ocean. 
Anyone who cared who helped me edit that piece was shocked.  I crawled out of my shell enough to answer their questions and take their condolences but even at fifteen I was still that academically rebellious ten-year-old without good mentors from parents or friends.
And now everyone knew.  Why I'd been so distant for so long, what I was trying to do, and what they couldn't understand.  They knew that my parents were no longer professors but desert wanderers who tried to justify their actions through weekly emails and phone calls.  They knew that nobody else in the grade had parents like mine, or new parents with such differences and strategies.  They knew they could never build any of those bridges, but some were willing to try.
September 2017
    A slow shift was seen in Mrs. Verne, the local vocational auto mechanics instructor.  She was just your average teacher at the beginning of her career.  Years passed and she slowly began to lash out more, and it was seen in the shadowy trail of reputation every teacher has.  Word spread about this, and she ended up so hostile that the auto program was almost cut with its declining enrollment.  But just when everyone thought she could grow no worse, she disappeared.  All her students rejoiced but then started to worry after such a long time.  With other teachers who had abruptly left, rumors leaked out eventually.  Everyone knew that Miss Clinton had been fired for teaching drunk, and everyone remembered the art teachers fired for inappropriate behavior.  This storm of words didn't happen here, and it was weird for some, especially the older ones who had seen her as a pleasant person, who knew her true nature. 
With the new information from her nephew's infamous story, the dots slowly connected for most.  She was one of those teachers who made friends with her kids, as she called them, and with the new school year that slowly returned.  New pictures of presumed family crept their way out from her picture frame, and the future mechanics saw tiny Chase standing there with the local wayward souls.  Most didn't care, and some laughed.  But there were those who made an effort to reach out to their classmate, who they were now empowering, a small group of around five, to make high school more hospitable by forming a new group.
    His friends saw as Chase corrected.  Not back to normal, because that could never happen, but to some new status quo.  In spite of everything, some people paid attention as he dove into his schoolwork, but continued to isolate himself.  He never seemed too happy, but also never depressed.  It was senior year, and now everyone had problems.  Everyone was learning to deal, but Chase had been holding back the tide for longer.  He wasn't perfectly settled, but he was just Chase, both ahead and behind. 
June 2018
    Around the World in 180 Days, declared the school newspaper, in a tribute to the name, past, and present of the valedictorian no one knew quite what to make of, based off the title of his favorite book.  The new story indicated 100 days more than the original, just like how Chase's saga was so much more than anyone who knew would have thought.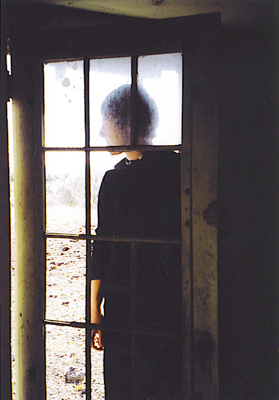 © Lindsay S., Billings, MT